Ferguson Activists Build Monument In Honor Of Mike Brown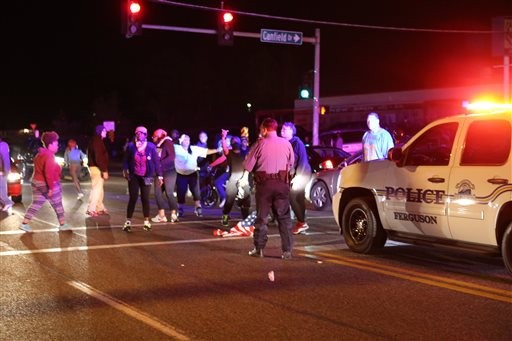 Ferguson (MO) residents gathered Tuesday night to erect a monument to Mike Brown, a black teenager shot by a police officer, in honor of the third anniversary of his death.
Dozens of people placed teddy bears, heart balloons and candles at the place where Ferguson police officer Darren Wilson fatally shot Brown during a struggle between the two, reports STLToday.
"I'm really delighted to see people come out here, it shows they haven't forgotten," activist Meldon Moffitt said of those who joined the event. "As long as we support each other, all these lives — Mike Brown, Isaiah Hammett, Kajieme Powell, all of them — will be remembered."
People driving by the site shouted messages of encouragement to those gathered. Moffitt, who protested in the original demonstrations in 2014, told residents that the site was "ground zero" and must never be forgotten.
Brown had just completed a robbery by force when he attacked Officer Wilson while he sat in his car.  Wilson pursued Brown and ultimately shot and killed him.
The DOJ, local and state officials all declined to pursue charges on Wilson.