Fargo Officer Will Not Survive Overnight Shooting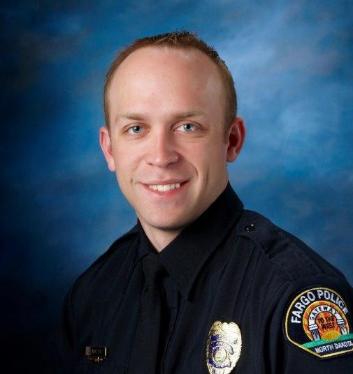 The Fargo Police Department has announced that Officer Jason Moszer, age 33, will not survive a shooting after he responded to the report of a domestic violence on Wednesday evening.
At a press conference at 0200 hours, Police Chief David Todd stated that "They are in the process of saying goodbye to him," Todd was in tears as he announced the news.
A standoff ensued following the shooting and ended shortly before dawn but there is not an update on the suspect or how the standoff ended.  Chief Todd did speculate early in the morning that the suspect may have been shot in the exchange of gunfire and he announced at a 0730 hours press conference that the suspect was found deceased.  He did not know at the time whether it was from an exchange of gunfire or self-inflicted.
The ODMP lists Fargo Frederick Alderman as the only other Fargo officer killed in the line of duty.  He succumbed to gunfire on July 5, 1882.