Entire K9 Unit Disciplined For Speeding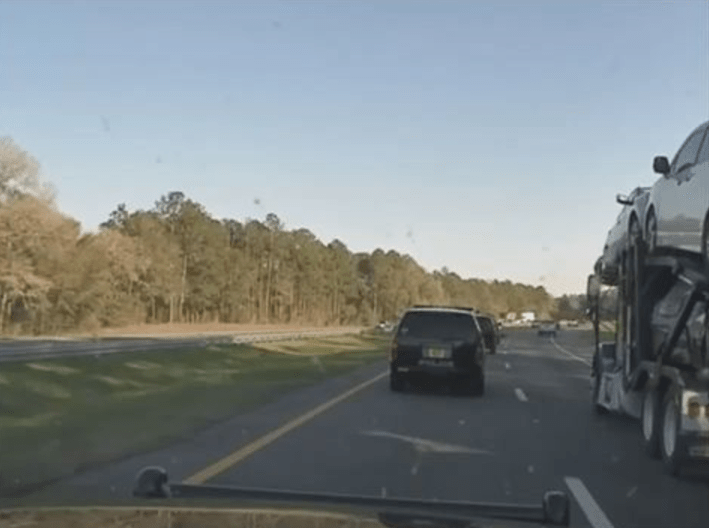 The entire Lakeland (FL) Police K9 unit faced disciplinary action following an investigation into speeding.
Earlier this year, members of the unit were caught speeding to and from the United States Police Canine Association Regional Field Trials in the Florida panhandle while in marked vehicles.
An employee with the Office of the Attorney General observed the vehicles with Lakeland police logos speeding in excess of 80 mph in Santa Rosa County. The employee then called Lakeland police chief Larry Giddens.
Fox 13 reports that Chief Giddens called the K9 unit supervisor, Sgt. Aaron Peterman, who was traveling with the unit, to tell him to "slow down," according to the investigation summary. He then called for an internal affairs investigation,which recently closed.
The marked police cars were equipped with in-car camera systems, which revealed one of the vehicles was traveling 84 mph in the city of Gulf Breeze where there was a posted speed of 45 mph. The system begins recording automatically when the vehicle reaches 75 mph.
"During their pre-disciplinary hearings, each officer was remorseful," the report said, "and acknowledged that their individual actions reflected unfavorably upon the department and cast the agency in a negative light."
Each member faced at least an 8.4-hour to 16.8-hour suspension. They will also receive training on the in-car camera system along with training on the dangers of speeding.
Those who were eligible to receive annual merit increases will be denied for one year, and none will be considered for a promotion for one year.