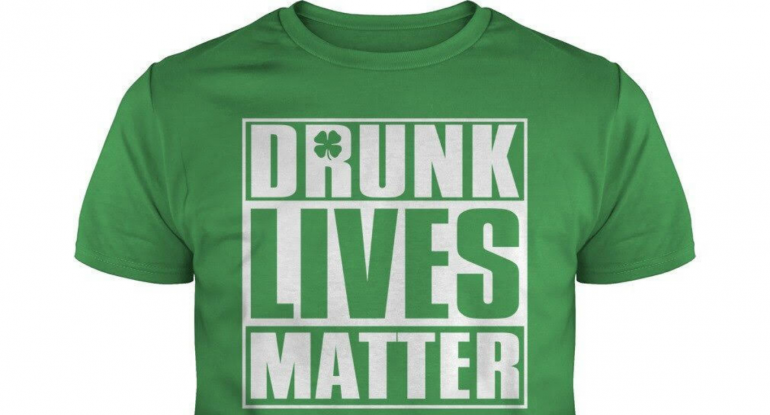 PubCrawls.com is under fire for selling a "Drunk Lives Matter" t-shirt for St. Patrick's Day. The parody shirt, which is also being sold on Amazon, has been called "offensive" and "scary."
The site tells potential buyers to "explore this year's New York City St Paddy's Pub Crawl in Style!".
"For people of color it's already scary enough to see masses of drunk white people roaming around town, but to see them intoxicated and making fun of a movement whose goal is to save our very lives? Well, that's damn near terrifying," the Baltimore radio 92Q Jams website posted.
The station added, "FYI: St. Patrick's Day is this Friday, March 17. Be careful folks."