Drunk Chihuahua Found In DUI Suspect's Car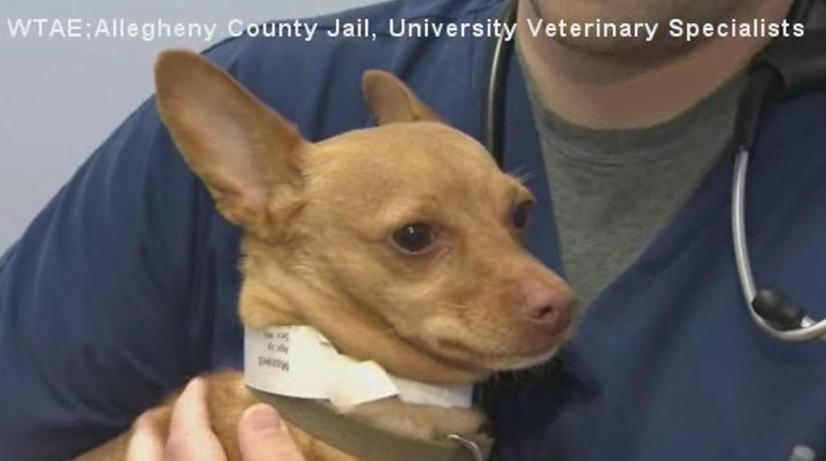 A suspected drunk driver was arrested in Pennsylvania on Thursday, but police found another subject of intoxication in the car: the driver's three-year-old Chihuahua, Maxwell.
Police found Thomas Bloedel, 44, behind the wheel of his car, with the keys in the ignition, engine running and car in gear. He paired two Vicodin with the bottle of vodka he had in his lap which was spilling out into the console of the car.
Maxwell was spotted lapping up the vodka in the console and was taken to an emergency veterinarian where he was treated for alcohol poisoning after the arrest of his owner, KDKA reports.
"He was stumbling around like a person who was drunk," said Dimitri Brown of University Veterinary Specialists. "His pupils were dilated."
After being treated overnight, the dog was "already back to his normal self."