Drone Carrying Cell Phones Discovered at Prison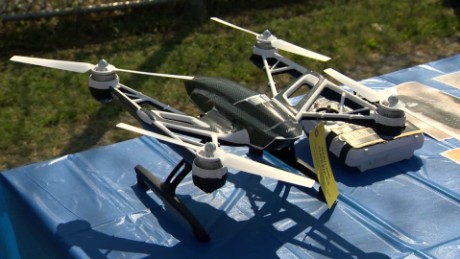 Oklahoma prison officials say a drone carrying three cellphones has been confiscated at a private prison after a guard spotted flashing lights approaching the facility.
Oklahoma Department of Corrections Director Joe Allbaugh said in a press release Wednesday a team of prison officers at the Cimarron Correctional Facility in Cushing found the drone after it crash landed on the prison grounds.
A plastic bag containing three cellphones had been affixed to the drone.
Allbaugh says prison officials are investigating the incident.
It is the second time a drone with contraband attached to it has been recovered at an Oklahoma prison.
In October, officials at the Oklahoma State Penitentiary in McAlester discovered a drone carrying drugs, tobacco, hacksaw blades and a cellphone had crash landed after apparently clipping some razor wire.