Denver Police Memorial Vandalized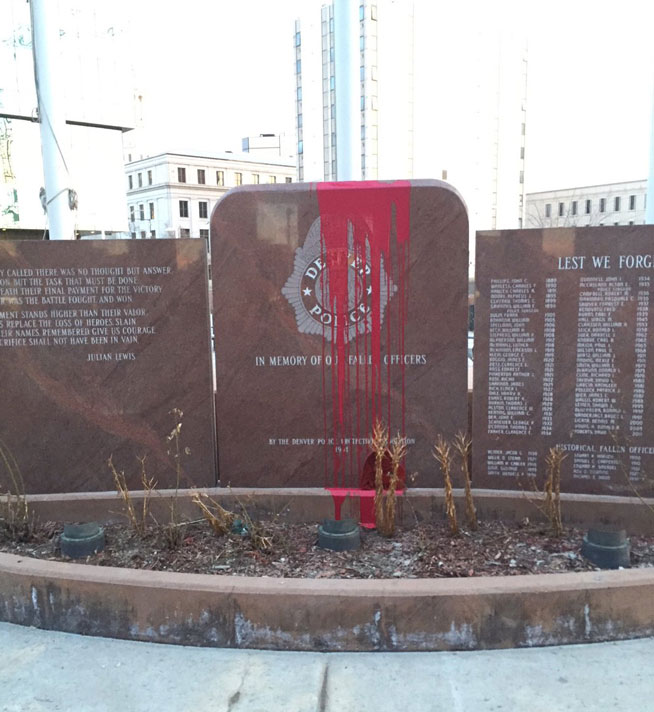 The Denver Police Department's fallen officer memorial was vandalized overnight Sunday with red paint.  A similar incident occurred a year ago during an anti-police demonstration where two men were arrested.
The memorial is under video surveillance and Chief White was confident that the "disturbed individuals" would be captured.
White stated that the "…memorial really represents the men and women who have given their lives for this community. To deface it is just a dishonor."
The monument, outside the department's headquarters, lists the names of the more than 70 city officers killed in the line of duty.
The paint had been washed away by mid-morning and the memorial was surrounded in metal gates.