Dallas Police Name First Female Chief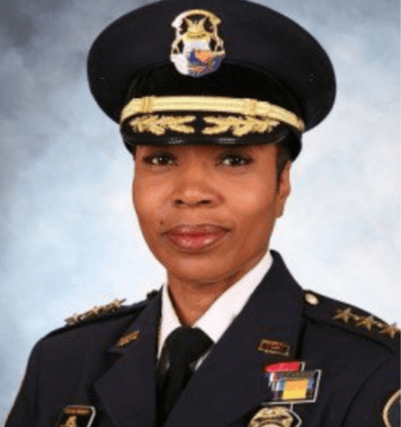 The Dallas Police Department has hired Detroit Deputy Chief Ulysha Renee Hall, who will be the first female to serve as police chief in Dallas.
"I am honored to be chosen to lead the Dallas Police Department at this critical time in its history," Hall said in a statement released Wednesday. "I look forward to building on the successes of the past, preserving community trust and ensuring the safety of our officers and the entire Dallas community."
During her time with the Detroit Police Department, Hall established and oversaw a neighborhood policing program to build bridges between minority communities and officers. According to a city of Dallas statement, Detroit saw a 40-year low in homicides and "double-digit reductions in violent crime for three consecutive years" during her time with the department.
Hall's father, Officer Ulysses Brown, was killed in the line of duty on Aug. 20, 1971, in Detroit. She was just 6 months old at the time.
Almost 26 years later, her father's murder remains one of Detroit's oldest unsolved cases.