D.C. Police Told To Keep Cameras On During The Inauguration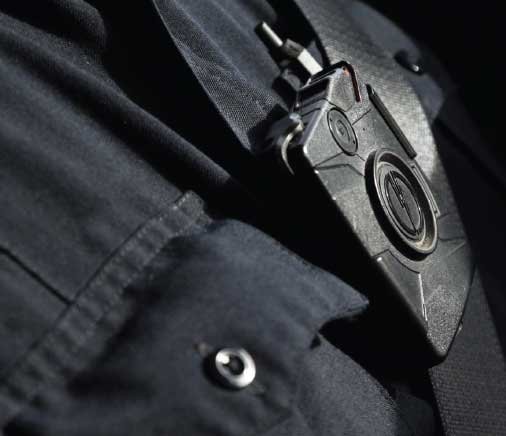 The ACLU got pretty upset when we reported that the Washington D.C. Police were told to keep their cameras off during the Inauguration activities and while they were particularly upset that we said the ACLU "demanded" that to occur, it was pretty clear to us in their interview that they completely expected the cameras to be off.
We are pleased to report that the police will indeed have the cameras on and rightly so.
[sc name="Article Mobile Ad" ]
Blue Lives reports that a source within the Metropolitan Police said that a message went out to all officers informing them to keep the cameras on in order to to film any violations that may occur.
In a statement from DC Chief of Staff Matthew Bromeland, he advised,  "With regard to this year's Inaugural events, MPD members equipped with a BWC will be required to activate the cameras in accordance with our policy and the law.  Our mission is to ensure anyone wishing to peaceably exercise their First Amendment rights within the District of Columbia has a safe environment to do so, absent legal restrictions relating to the time, place, and manner of such activity.  MPD's use of BWC's at First Amendment activities is not for the purpose of identifying and recording those persons present that are lawfully expressing protected speech, but rather it serves as an accountability tool for MPD management with respect to ensuring the proper conduct of members and the appropriate handling of policing functions at the scene."
The ACLU is certainly walking back their intent and they are using sites like the Daily Beast to do it but ironically the ACLU continues to question the use of the cameras while still saying they aren't making demands.  ACLU Senior Policy Analyst Jay Stanley told the Daily Beast that "one of the concerns, among other things, is these are roving government video cameras" and "that police can run images obtained during a peaceful protest through facial recognition software so they could identify nearly everyone who attended."
So there you have it.  We are expected to believe that the ACLU has no issues with the police using their cameras at the same time they are making outlandish and paranoid statements about their use.
ACLU Demands That Body Cams Are Turned Off During Inauguration While They Intend To Record Police