Crash Leaves Chicago Police Officer Dead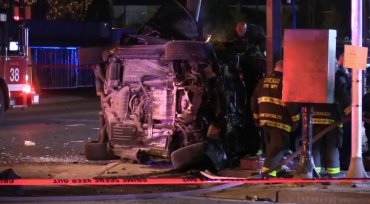 An off duty Chicago Police Officer is one of two people killed in a high speed car collision.
Police say the off-duty officer's SUV hit another car being driven by a woman. Reports indicate that the cars collided at a high rate of speed, police reports indicate.
The officer's name has not yet been released.
Photo Courtesy:  WGN