Couples Asked By Police To Stop Emulating 'Fifty Shades of Grey'
Firefighters and police officers are reaching out on social media to request that adventurous couples exercise caution this Valentine's evening.
Agencies in Zagreb, Croatia, is politely asking residents to "Feel free to have fun and be creative, but be careful." The department reports it had to help four people who were stuck in handcuffs last year.
[sc name="Article Mobile Ad" ]
In London, it is estimated that in the last five years first responders have gone to at least 102 incidents involving people being trapped in handcuffs and 810 incidents that involving rings that needed to be removed from body parts. It was also reported that men had to be released from toasters and vacuums.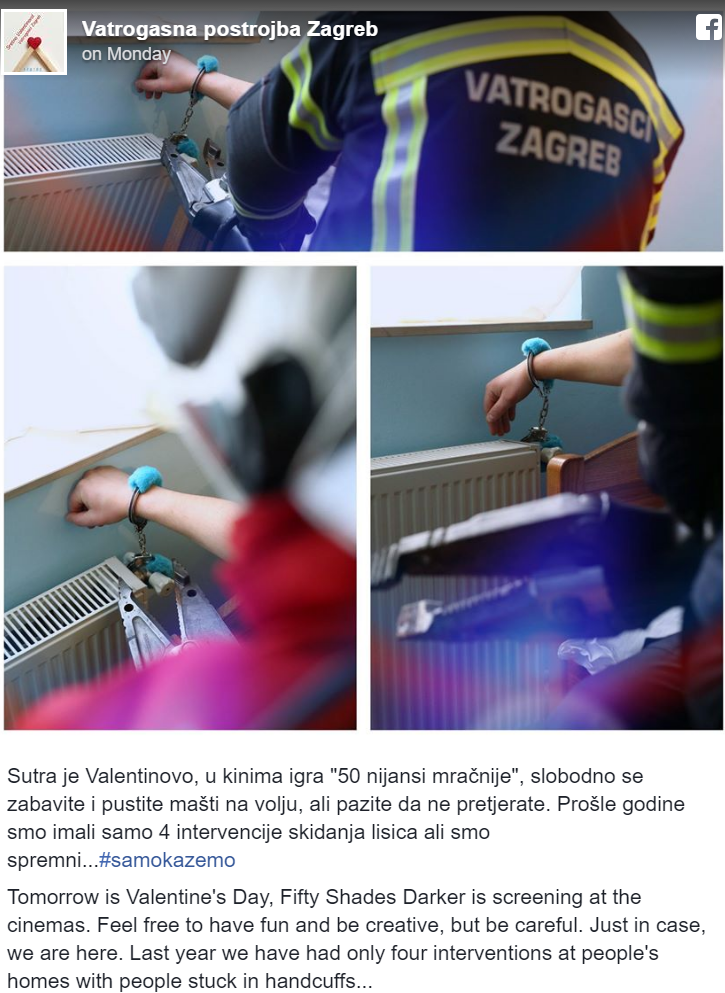 On social media, the agencies said that "the increase in such events is directly related to the release of the 'Fifty Shades of Grey' books and films."