Columbus Police Release Video Of Deadly Shooting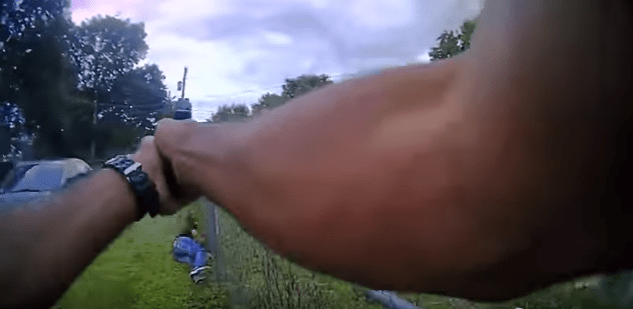 The Columbus (OH) Division of Police has released video from body camera of a deadly officer involved shooting in the Franklinton area, Friday. Columbus Police said Kareem Ali Nadir Jones was shot by two officers after a confrontation.  Police said the officers were patrolling the area when they saw Jones walking between cars with erratic behavior. Police said a brief conversation turned into a confrontation and they felt threatened after Jones refused repeated commands to get on the ground and he displayed a gun in his waistband.
At one point in the incident, Jones pulled the gun on the officers and that is when both officers fired shots.. Jones died from his injuries on Monday. Police said a gun was found at the scene.
Jones' sister, Marica Phipps, questions why there is no audio on the camera footage and why the officer's did not use a Taser.
Columbus Mayor Andrew Ginther released the following statement in regards to released footage:
"The body worn camera video released today is a graphic reminder of the dangers police officers face every day, and illustrates the split-second decisions officers must make to keep Columbus neighborhoods safe. Any loss of life is tragic. We feel for the friends and family left behind, and for the officers who will forever be impacted. Body worn cameras, however, can help provide early answers to difficult questions, and aid the thorough investigation that follows. They are an important tool that will help protect officers, the public and the public's trust."