Colorado Springs Officer Seriously Injured Escorting VP Mike Pence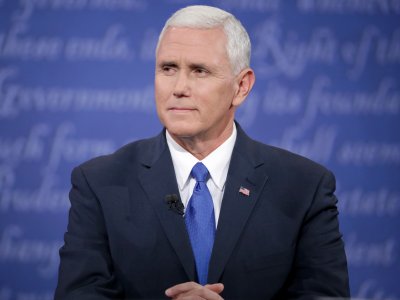 A Colorado Springs motorcycle officer was seriously hurt Saturday morning after he was in a crash while escorting Vice President Mike Pence's motorcade.
9 News reports that Pence was in Colorado Springs to visit Focus on the Family, meet with Air Force members and go to a reception for Sen. Cory Gardner (R-Colorado).
Colorado Springs Police say officer Andrew Holland's injury was "absolutely" an accident, and not caused by deliberate action on anyone's part.
Police say the motorcade was headed to the airport.
Holland is at the hospital in serious but stable condition.