Citizen Thanks Law Enforcement Through Decal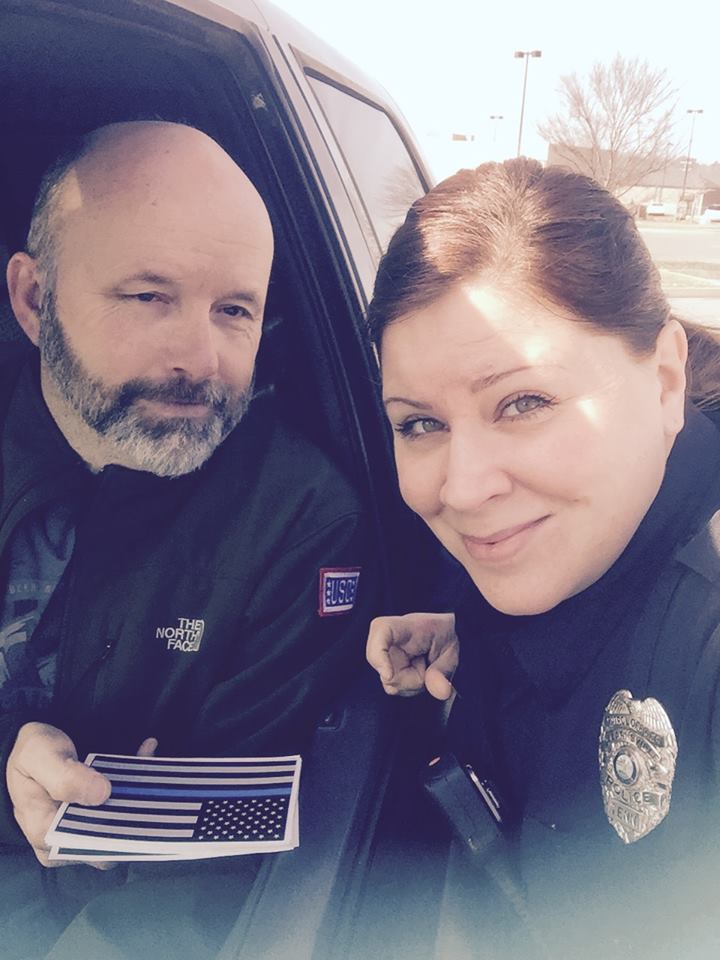 The Clarksville (TN) Police Department has thanked a local citizen through their Facebook page after he handed a special decal to one of their officers.
Special shout out from the CPD to local businessman Les Rye!

On Sunday 03/06/16, Mr Rye flagged down one of our CPD Officers, Officer Amberlece Berman, to thank her for her service and is handing out decals in support of law enforcement.

From the CPD, thank you Mr Rye!
The decal, an American Flag with a blue line down the middle, has served as a symbol of police support throughout the United States in recent years.