Burger King Investigates Employee Comment on Slain Officer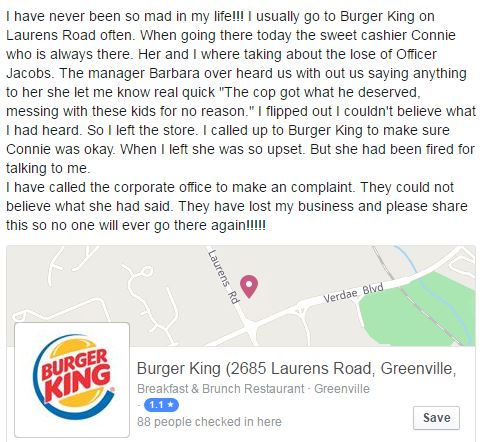 Burger King is starting an investigation into a post that has gone viral from an Upstate woman.
The post claims that an employee was fired after a discussion about the recent shooting of Greenville Officer Allen Jacobs at the Burger King location on Laurens Road in Greenville.
Jacobs was shot while investigating an incident regarding a known gang member, Deontea Mackey. Mackey then took his own life, according to police.
Here is the facebook post regarding the incident: