Blazing Fireball In The Sky Caught On Police Video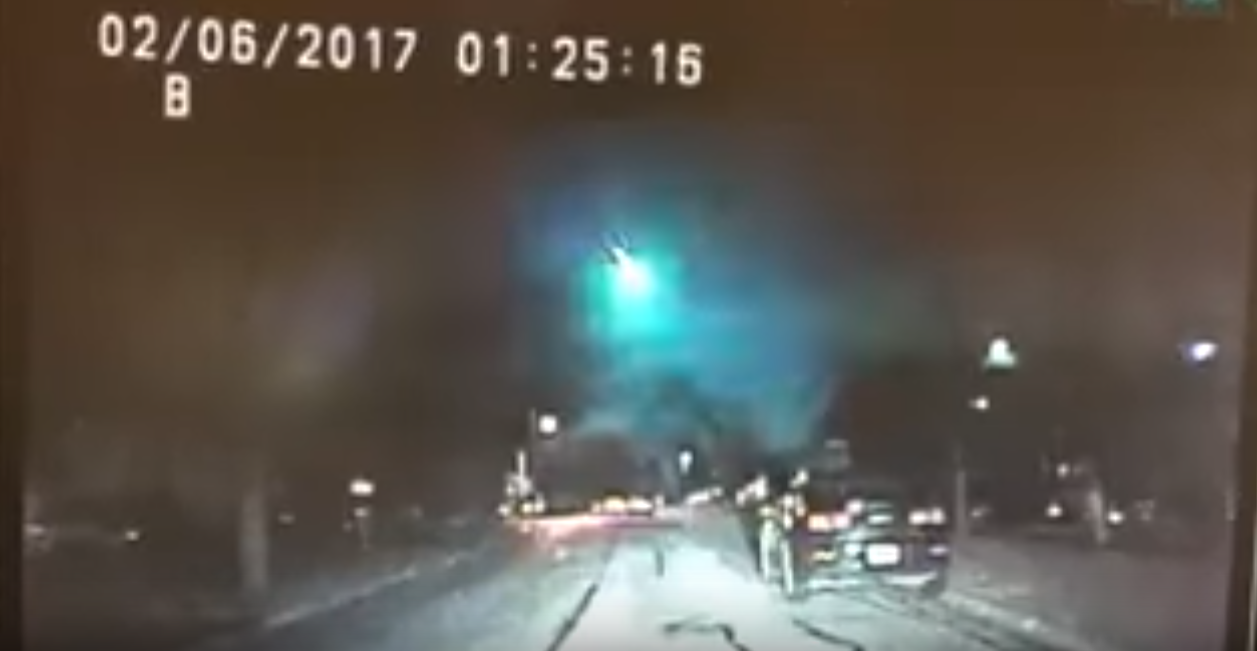 Police car dash cameras are used to monitor situations when an officer pulls over a vehicle, but an officer in Illinois used one to capture an outstanding look at a massive green fireball cutting through the night sky early on Monday morning.
CNET reports that the American Meteor Society collected over 200 eyewitness reports of the event from Wisconsin, Illinois, Indiana, Michigan, Ohio and Canada. The bulk of the reports came from Illinois and Wisconsin.
[sc name="Article Mobile Ad" ]
The dash-cam footage of the meteor comes from the Lisle Police Department. The video quality isn't great, but you can clearly see the streak of light entering from the top of the screen. It quickly expands into an impressive green explosion.
The American Meteor Society estimates the meteor's trajectory likely took it into Lake Michigan. That means any possible debris from the landing would have ended up under the water.