Black Friday Gun Sales Break Record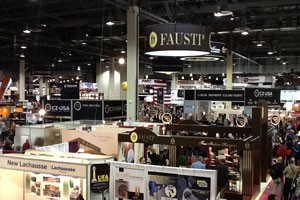 For the third year in a row, the FBI conducted more background checks on Black Friday than any other day in history.  The two previous records were the last two Black Fridays.
The FBI says it fielded 203,086 background check requests for gun purchases on the day after Thanksgiving — the highest daily total ever, reports USA Today.
The number of firearms actually sold on Friday was probably higher than 203,086 because a buyer would require just one check but could purchase multiple firearms in a single transaction.
It is a popular time of year to buy guns. The previous record of 185,713 background checks was set one year earlier on Black Friday.
Friday's surge in background check requests came two days after Attorney General Jeff Sessions directed the FBI and the Bureau of Alcohol, Tobacco, Firearms and Explosives (ATF) to do a comprehensive review of the National Instant Criminal Background Check System (NICS).
"The recent shooting in Sutherland Springs, Texas revealed that relevant information may not be getting reported to the NICS – this is alarming and it is unacceptable," Sessions said in a statement.