Baltimore Incident Called 'Teachable Moment'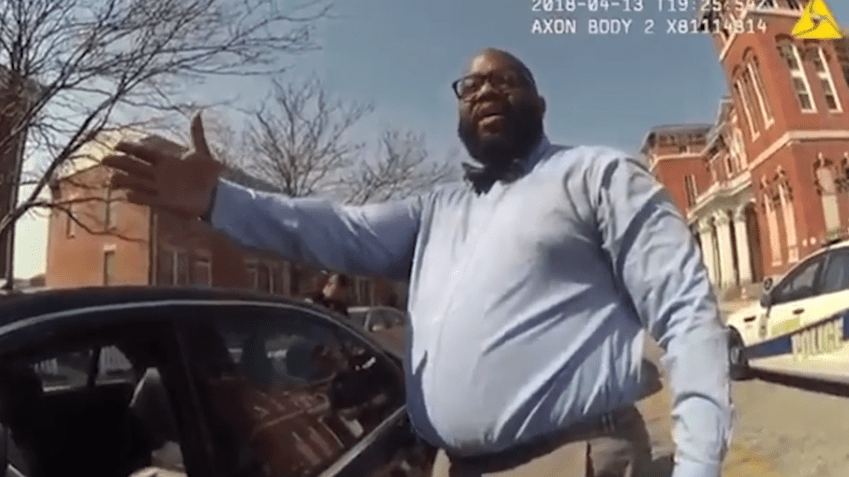 The Community Oversight Task Force says the marathon traffic stop of its now former chairman Marvin McKenstry, in which he refused at least 60 orders to hand over his license and registration, is a "teachable moment." Mr. McKenstry has been replaced as chairman but remains on the panel, and in a Facebook post, the task force says all parties have "resolved the issue internally," whatever that means. But what lessons do we draw here?
The Fraternal Order of Police and others are lauding Sgt. Terrence McGowan for professionalism in what became an unnecessarily tense encounter. Mr. McGowan was clearly irritated and raised his voice from time to time — which is understandable — but he also wouldn't let Mr. McKenstry bait him into an arrest. That said, he wound up bringing multiple additional officers onto the scene, blocking off traffic with their cruisers and thus negating the ostensible reason for the encounter in the first place, which was that Mr. McKenstry was double-parked. This encounter clearly moved quickly from being about enforcing traffic laws to enforcing the notion that police must get the last word in an encounter and can never back down.
Mr. McKenstry has, if not defenders, then at least people who see his side of the story. Given the history of discriminatory enforcement by Baltimore police……