Artist Fakes Out Police With 'Snow Car'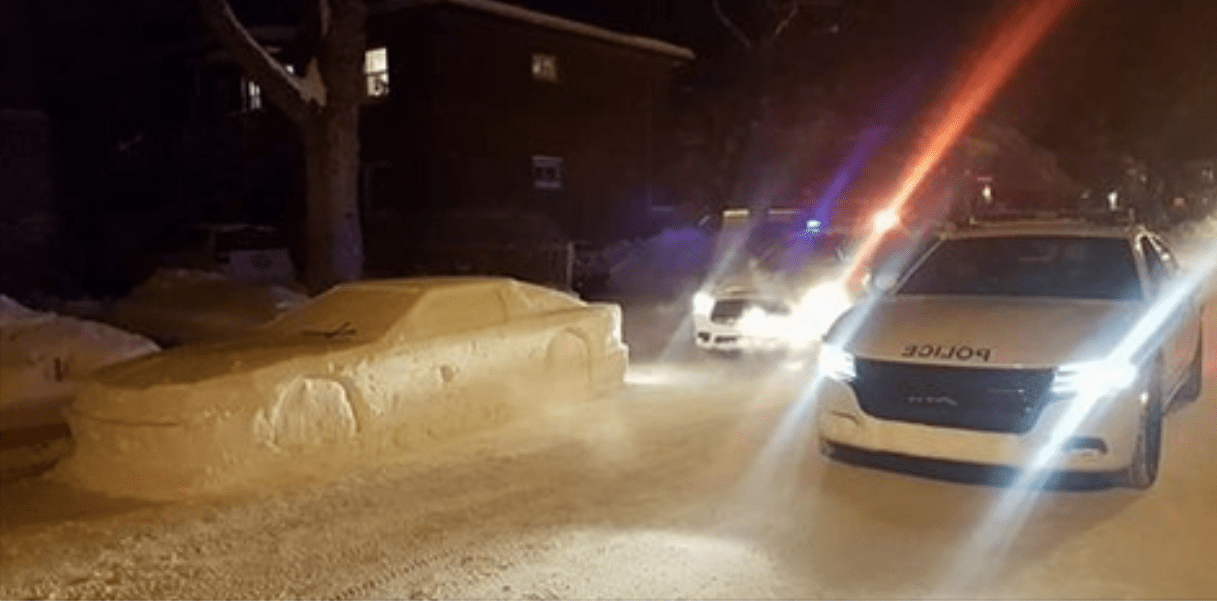 A man in Canada and local police had a good laugh after the Montreal resident fooled officers with a full-size car made entirely of snow. According to CBS affiliate WGCL-TV, Simon Laprise sculpted a life-size model of a DeLorean DMC-12 in the middle of a local snow removal zone.
The "car," made famous by the "Back to the Future" movie franchise, drew the attention of one police officer who was so fooled by Laprise's snow work he called for a second patrol car to check out the DeLorean.
CBS Los Angeles writes that after the officers realized there was no car under the snow pile, Laprise was given a fake parking ticket that read, "You made our night hahahahaha :)"