Arkansas Deputy Killed In Pursuit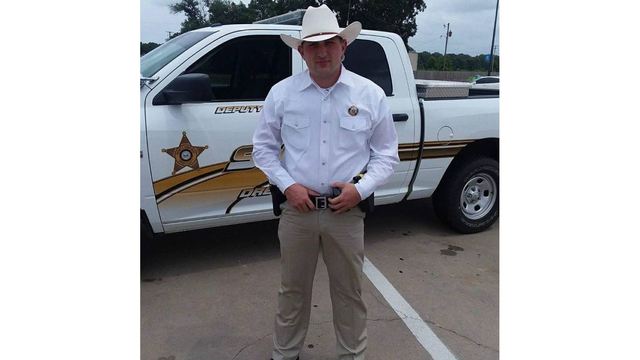 Arkansas State Police say Drew County Deputy Sheriff Timothy Braden, 29, was killed in the line of duty during the pursuit that ended in a crash northwest of Monticello.
Braden initiated a traffic stop involving a vehicle driven by Vincent, 24, of Monticello. Vincent refused to stop his vehicle and fled the scene.
Both vehicles were involved in the crash, which killed Braden and injured Vincent.
Marijuana was discovered near the crash site, and authorities believe that may be why Vincent fled.
Vincent was given a $200,000 bond for first-degree murder, possession with intent to deliver, possession of drug paraphernalia and felony fleeing.
Gov. Asa Hutchinson issued a statement in memory of the fallen deputy:
"It is always a difficult day when I hear of the loss of one of Arkansas' finest. I am deeply saddened to learn that Deputy Timothy Braden was killed in the line of duty early this morning. Deputy Braden's life was cut short in service to the people of our state. My prayers and gratitude are with Deputy Braden's family and with the law enforcement community for their selfless commitment to serve and protect the people of our state, even in times of danger."