Arbitrator Sides with Chicago PD on Tattoos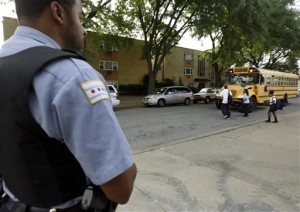 Last year, three Chicago officers filed a federal lawsuit after the agency required officers to cover up tattoos. In October, the lawsuit was dismissed citing no First Amendment privilege existed.
The Chicago FOP filed a grievance and an arbitrator has ruled that tattoo policy violates the police contract.
The independent arbitrator says the appropriate remedy is for the department to restore the prior policy, and make employees whole for any discipline issued.
The policy change, implemented by former Top Cop Garry McCarthy last summer, required officers to cover up their tattoos "while on duty or representing the department, whether in uniform, conservative business attire or casual dress."