Anderson Cooper Outfits Entire K-9 Unit with Bulletproof Vests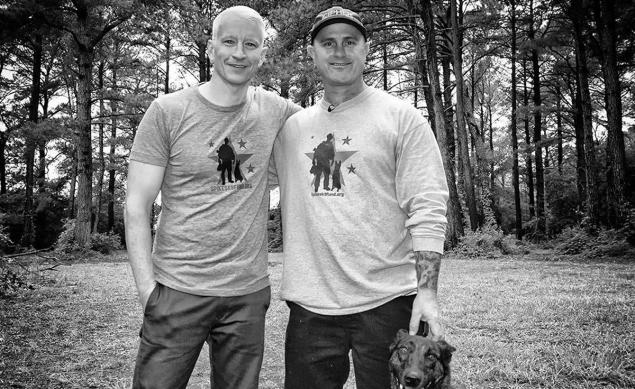 After a police dog named Krijger was shot and killed on January 11th by a man who barricaded himself in his home during a standoff in Norfolk, Va., CNN's Cooper donated his speaking fees from a local lecture to outfit all of the police department's entire K-9 unit with bulletproof vests.
The dog may have survived the shooting had he been wearing a ballistic vest.
The money will go to the organization founded by retired Navy Seal Jimmy Hatch, Spike's K-9 Fund, named after a dog lost during combat in Iraq, that will purchase bulletproof dogs for the K-9 unit.
"He's such a good dude. And genuine," Hatch heaped praise on the CNN host, according to the Virginian-Pilot.
Hatch had worked with Krijger during his volunteer work with the police department, offering cops tips he learned handling dogs in combat zones.
Cooper had interviewed the SEAL in 2009 after he was injured during a mission to rescue Sgt. Bowe Bergdahl in Afghanistan.
Hatch told The Virginian-Pilot that it was enough money to buy 18 vests — which cost about $2,200 apiece — for Norfolk's police department and enough left over to outfit some of a neighboring town's K-9 units, too.