Sheriff's Tactics Against Pipeline Protestors Questioned By Amnesty International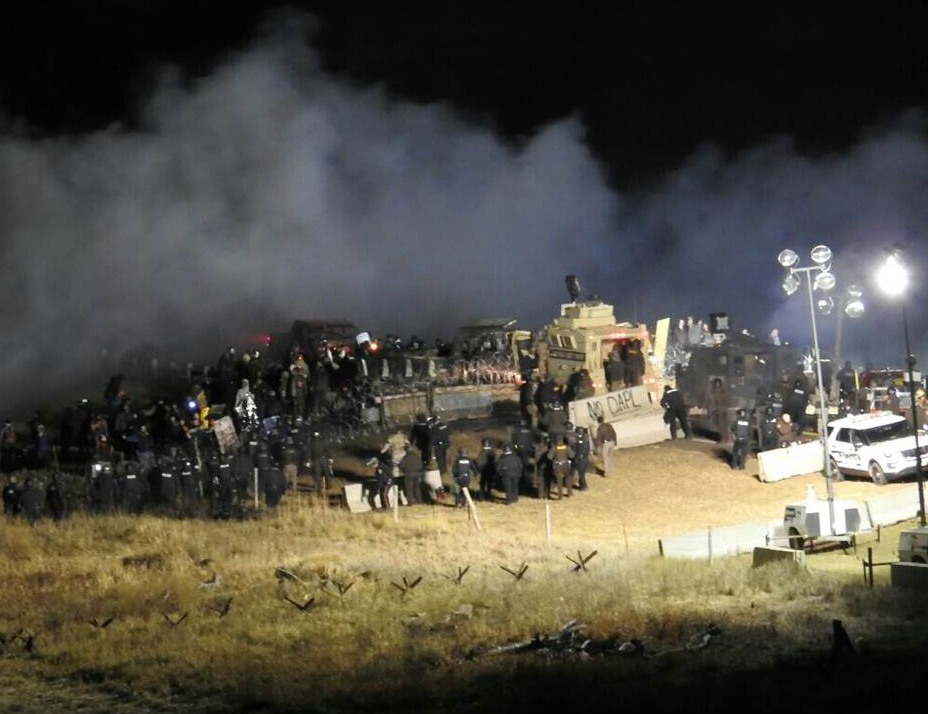 Photo: Citizens protesting the Dakota Access Pipeline clash with law enforcement Nov. 20, 2016 near Bismarck, North Dakota; from the Morton County Sheriff's Office.

Margaret Huang, Executive Director of Amnesty International USA, wrote a letter expressing concerns to Morton County Sheriff Kyle Kirchmeier about the agency's recent use of tear gas, water canons, and rubber bullets, according to a copy of the letter issued by the organization.
Citing various social media sources and videos of the incidents which occurred near the Standing Rock Reservation on November 20, 2016, Huang stressed the protestors' rights to freedom of expression and assembly.
In closing, Huang stated that, "Any police presence at demonstrations needs to be proportionate to the situation. Police deployed in larger numbers than appear necessary, or deployed wearing riot gear can be confrontational and intimidating. The American Civil Liberties Union (ACLU) expressed similar concerns as well.
However, Huang's perspective seems to contrast starkly with those held by some government and law enforcement officials, such as those of North Dakota Rep. Kevin Cramer, who expressed that "Only an overwhelming law enforcement presence will stem the tide of future lawlessness," in a letter he wrote North Dakota Governor Dalrymple in September.
In response to incidents from November 20, Cramer remarked, "What evidence do they have that there was excessive force?" according to an Inside Climate News report.
Cramer also quipped that, "In North Dakota we are not as confused about the difference between breaking laws and enforcing laws as they are in other parts of the country."
Yet, the remarks from Amnesty International, the ACLU, and Rep. Cramer preceed the eviction notice that the Army Corps of Engineers has given to the pipleline protestors—which could potentially escalate the situation in the near future.