Alabama Town Disbands Police Department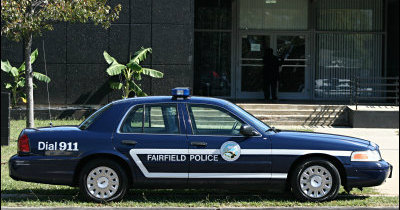 The Fairfield City Council called a special meeting Friday morning and less than one hour later, voted 4-0 to disband the police department effective April 1.
Mayor Kenneth Coachman, however, questioned the legality of the council's action and said bankruptcy is the "only way out" for the cash-strapped city.
The city continues to grapple with crippling budget issues and ongoing conflicts between the council and Mayor Kenneth Coachman. Walmart closed in the city, costing Fairfield an estimated $120,000 per month in sales taxes.
The meeting, and subsequent vote, came as a surprise to city and police officials. The questioned not only the legality of the decision, but also the meeting itself. "It was scheduled to start at 12:30 p.m. but it started about 20 minutes after and it was a rush-through," Coachman said. "If you've ever been to any of our meetings, you know that is not usually the case."
Disbanding the PD was proposed Monday night among other measures. None were approved then by the full council. The vote Monday to disband the police department was split 3-3, with one abstention.
Following today's meeting, Coachman said the council doesn't have the authority to dissolve any department, and said police services would continue as usual, despite the vote, that no officers had been let go,  and that the police department would continue as long as there is money for pay.
"I thought when Walmart closed, it was perhaps the darkest day in Fairfield, but I think this will go down as the dumbest day in Fairfield," the mayor said. "As long as we can muster up some money to pay them, there will be a police department in the city of Fairfield."
The city has about 11,000 residents, according to the 2010 Census.