Police Dog Does Pushups With Officers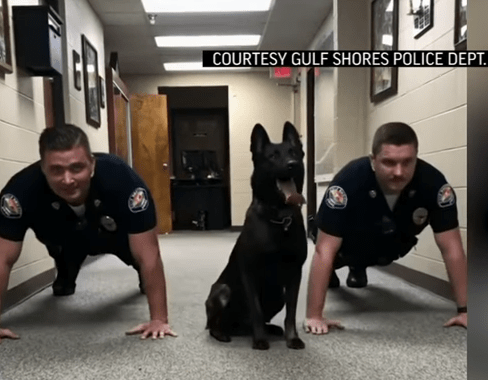 An Alabama police dog has become an internet sensation after video was posted of him doing push ups with two officers.
Believe it or not, this isn't the only K9 doing pushups with their two legged partners.  Check out this video from the U.K.