Abandoned Dog Tied To a Tree Made An Honorary K9 Officer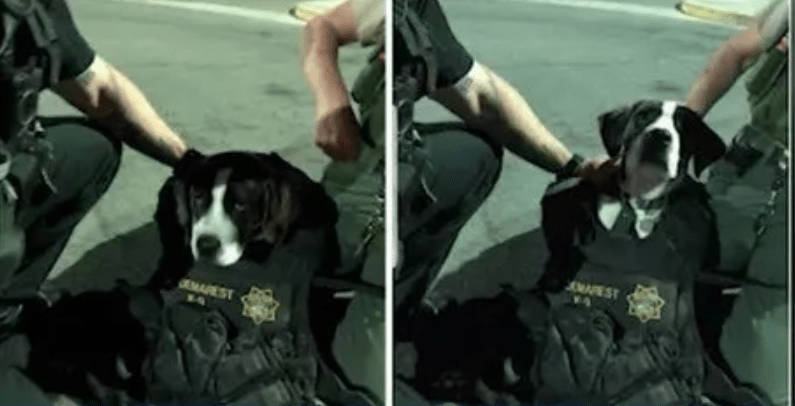 A scared, abandoned dog that was found tied to a tree was made an honorary K9 by the Solano (CA) County Sheriff's Office.
The dog was found by animal control officers Sunday night at an undisclosed location.
Deputies say the dog was scared and cold when she was found. So, to warm her up, the deputy lent her a K9 vest.
Not only did the vest warm her up, it also seemed to lift the dog's spirits.
The dog will be put up for adoption once being evaluated.