$53 Million in Drugs, Cash Seized by DPS in Texas Panhandle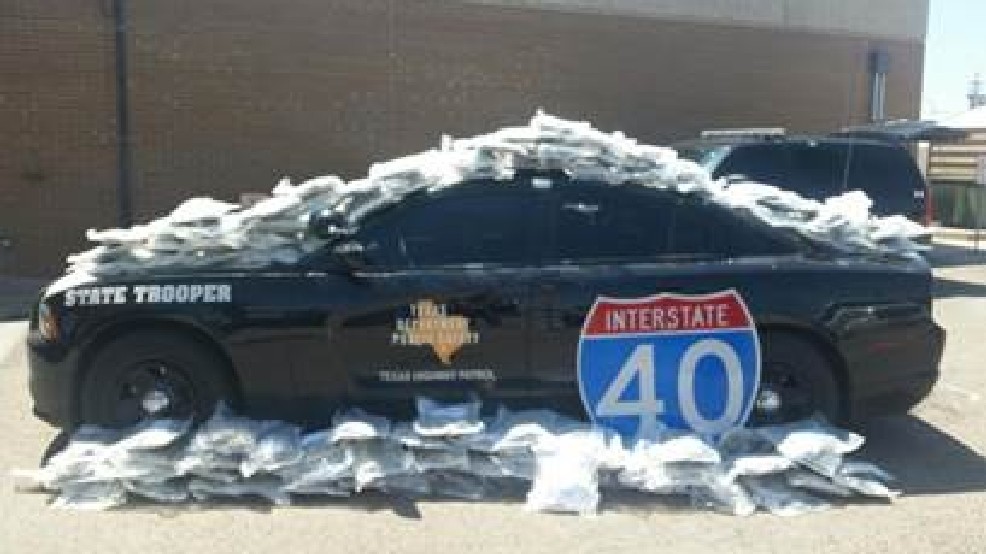 According to ABC 7, Texas Department of Public Safety (DPS) troopers worked to seize more than $53 million in drugs and cash in the Texas Panhandle in 2015.
The seizures came from 137 traffic stops and investigations along the Interstate 40 corridor and other roads.
Included in the seizures were 3,265 pounds of marijuana and its derivatives, 264 pounds of methamphetamine, 167 pounds of PCP, 50 pounds of heroin, 21 pounds of hashish, 19 pounds of opium, 13 pounds of cocaine and more than $1.8 million in cash.
DPS said Region 5 special agents were also able to arrest seven suspects during follow-up investigations as a result of the 137 seizures.
Additionally, DPS said special agents seized three vehicles, four firearms, 115 grams of heroin, two pounds of marijuana and more than $35,000 in cash.