Colorado Law Enforcement Receives Lifesaving Trauma Kits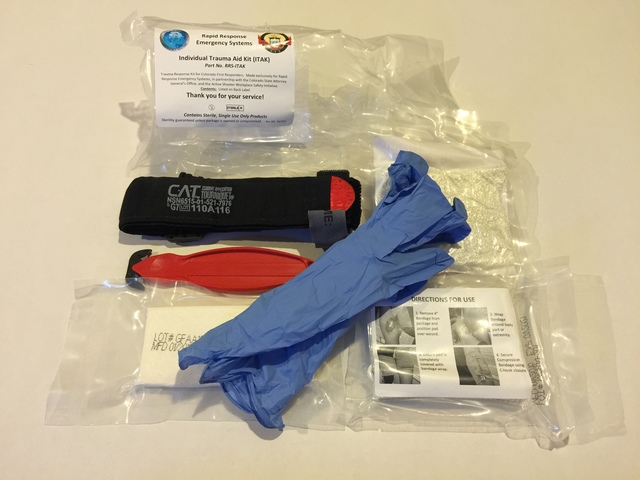 The first minutes after a shooting can prove to be the most critical. That's why some Colorado law enforcement officers will soon be equipped with potentially lifesaving trauma kits.
Attorney General Cynthia Coffman is equipping more than 2,000 officers with trauma kits. The kits include a tourniquet, compression bandage, gauze, gloves and a safety cutter. The combat application tourniquets in the kit have been used by the U.S. Army since 2005.
"It will be used and I hope it will save lives," said Coffman.
Lakewood Police Officer Jonathan Key bought his own tourniquet to carry with him but he never imagined he would end up using it on himself. Key and a fellow officer were ambushed in July 2014. He was struck in an artery and applied a tourniquet to his arm. His partner was also shot and used a tourniquet.