2 Officers Killed In Fiery Crash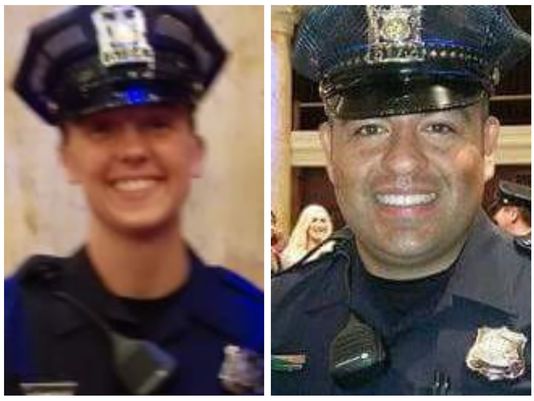 Two Des Moines Police officers were killed in the line of duty Saturday morning while transporting a prisoner. The prisoner and the driver of the second vehicle involved were also killed.
Des Moines Police Public Information Information Officer Sgt. Paul Parizek says the officers were driving eastbound, returning a prisoner from Council Bluffs to Des Moines when they were struck head on by a vehicle driving the wrong way on the interstate.
The crash is being investigated by the Iowa State Patrol.
The officers have been identified as Carlos Puente-Morales and Susan Farrell.  They had been with the agency for just 5 months.