This past week, President Obama discussed the idea that law enforcement should wear "softer looking" uniforms. While there were plenty of jokes about the comment, we need to understand that the President didn't just throw that out there for discussion. In recent months he has been engaged on a high level with law enforcement forums, groups and his task force on 21st century policing. Several ideas, including efforts to take away certain military items from law enforcement agencies, have all been presented to the President.
At a recent meeting of the Police Executive Research Forum (PERF), a lengthy discussion revolved around the "soft" uniform idea. Photographs of the traditional "Class A Blue" uniform were shown next to some of the current uniforms of our profession, including external vests, tactical pants, etc. I admit that from a philosophical and academic view, the idea that a non-tactical uniform may make citizens feel more comfortable makes sense. The "Adam 12" look-alike may make someone feel like they can approach law enforcement, but ultimately these thoughts leave out a harsh reality—a reality that law enforcement leaders need to take into account before implementing this particular recommendation.
Functionality
I don't know of one officer who places their external ballistic vest over their head and their tactical pants on and thinks to themselves, "I'm going to occupy a community." The idea that citizens are made to believe there is an occupying force in the neighborhood because law enforcement is wearing a uniform that is practical and functional is ridiculous. While great strides have been made in vest technology, ballistic vests under a uniform will never be comfortable, especially level 3 vests that have become increasingly necessary with the violence and firepower that law enforcement is facing today.
Combine the health issues associated with gear on a gun belt, the fact that some of that gear can be placed on an external vest to properly distribute the weight, and these so called "military" vests become even more important to street cops. Tactical pants with pockets have become lighter, cheaper and more effective in storing gear such as tourniquets and med kits. While 17-oz, 100% wool uniform pants keep a crease and look great, they make no sense to a working cop. Try running in the summer or crawling under a car to investigate a scene and you will quickly realize that there must be other options.
When it comes to the uniform options our officers have today, it's clearly not about a military look or an intimidation factor. It's simply about outfitting law enforcement with gear that is functional and comfortable to their duties. There is a time and place for the Adam 12 look. In my current position, I have that look most of the time. I attend community meetings and schools. I address officers in squad meetings and visit with politicians and community leaders and, yes, I wear the 17-oz, 100% wool pants, internal vest and creased uniform shirt—without the hat! With that said, I believe it's my duty as a commander and leader to be on the streets with the men and women in my agency. I was on patrol last week wearing my external vest, pants and boots. I wasn't there to "occupy," but rather to do police work or, as some of my officers may say, "act like it."
This is about functionality and what our officers need to do their job. We don't need grenade launchers, as the President as stated (were those ever an option for us?), but our officers need to be as comfortable and functional as possible. If politicians are concerned that citizens are scared of that look, then those citizens need to be educated.

Peacetime vs. Wartime
Much of the premise behind changing police uniforms and even tactics is that law enforcement are guardians in a time of peace. Unfortunately, the facts don't bear that out. There have been more U.S. law enforcement officers killed on duty since 2001 than soldiers in Afghanistan since that same year. No one would attempt to say that Afghanistan is peaceful, but in America we tell ourselves this as a matter of fact. Just don't tell that to the cops: ambush killings have dramatically increased and, according to the FBI, more than 50,000 cops are assaulted per year (which is vastly under-reported).
Don't tell Baltimore we are in a time of peace where there have been 39 murders in the last 30 days. That city just topped 100 murders in 2015 (it's May!). Don't tell Chicago we are in a time of peace, when 2,589 people were shot last year. There are parts of our country that are absolute war zones, and ignoring the facts and focusing on what police officers wear does nothing for citizens who are suffering because of the criminal element.
Despite this, American law enforcement is portrayed as driving tanks and wearing riot gear into these neighborhoods. That is not true on a daily basis, but shame on our leadership if we don't advocate the gear necessary during civil disturbances. I saw instances in Ferguson, Mo., where cops were standing in violent crowds wearing nothing but regular uniforms. There were no helmets, shin guards and no external protection. One well-placed rock or bottle could have ended the life of a police officer. Accountability goes both ways and the politicians and leaders who made that decision need to be held accountable.
If communities don't want police officers wearing gear designed to protect their safety from thrown objects and guns (referred to as riot gear), then those communities need to make sure that protests remain peaceful. There are peaceful protests on a daily basis in cities across America, and those communities and leaders deserve all the credit. You don't see images on the nightly news of officers in riot gear watching peaceful protests. There seems to be a common theme, and that theme involves violent criminal conduct.
More to Be Done
Law enforcement is in a very unique time. Departments are adding less lethal options such as Tasers at record rates. More officers are being trained on diversity, de-escalation tactics and communication than ever in our history. Agencies are embracing video technology and spending millions on implementation and storage. Community policing initiatives are being introduced and continue throughout our country and despite all of this, law enforcement faces scrutiny like nothing ever seen before.
What we do next could mean the difference between a safer profession and the most dangerous time we have seen in decades. If our leadership doesn't bring the common sense needed to address falsehoods and knee jerk reactions, upcoming policy changes could be detrimental to our safety. While the single issue of softer uniforms may not single-handedly cause risk to our profession (depending on the type implementation), it could set the stage for additional policy changes that would risk the lives of those who are sworn to protect citizens. The talk of changing use of force policy that is modeled after case law from the U.S. Supreme Court is just one discussion that is dangerous, and there will be more to come.
While I believe there are suggestions that, if implemented, could pose serious risk to law enforcement, I do want to applaud Philadelphia Police Commissioner Charles Ramsey who co-chaired the President's task force, for an all-inclusive report that tackled many troubling areas in our profession including the lack of wellness training, scenario-based training and lack of seatbelt usage in our profession. One suggestion—the national "Blue Alert" system that solicits public help in finding suspects who have killed, injured or made imminent and credible threats against police officers—was signed into law by President Obama last week. This needs to lay the groundwork for the immediate implementation of the alert system in every state in the country. It is unbelievable that only 24 states have implemented the system.
In the weeks to come, I will highlight some of the positive and progressive suggestions that Commissioner Ramsey and his task force suggested. Our profession is a profession because we acknowledge that there can always be improvements. If we do not constantly address how we can improve as a department and individual officer, then others will surely try to do it for us and, as we have seen in recent months, those suggestions range from comedy to insanity.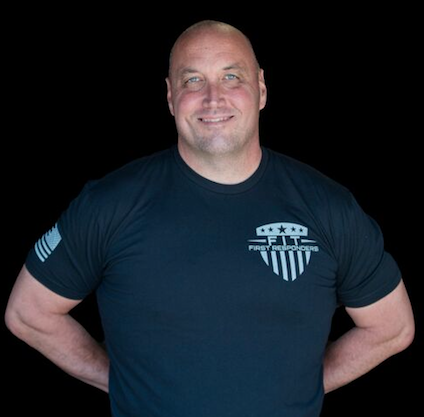 Travis Yates is a writer and editor at Law Officer. An ILEETA Trainer of the Year, his Seminars in Risk Management & Officer Safety have been taught across the United States & Canada. Major Yates is a current Doctoral Student in Strategic Leadership and is a graduate of the FBI National Academy. He is the Director of Training for Law Officer  (www.lawofficer.com) and the Founder of the Courageous Leadership Institute (www.courageousleader.org), providing leadership consulting and training to law enforcement around the world.