We Should All Follow The Lead Of Colorado Springs Police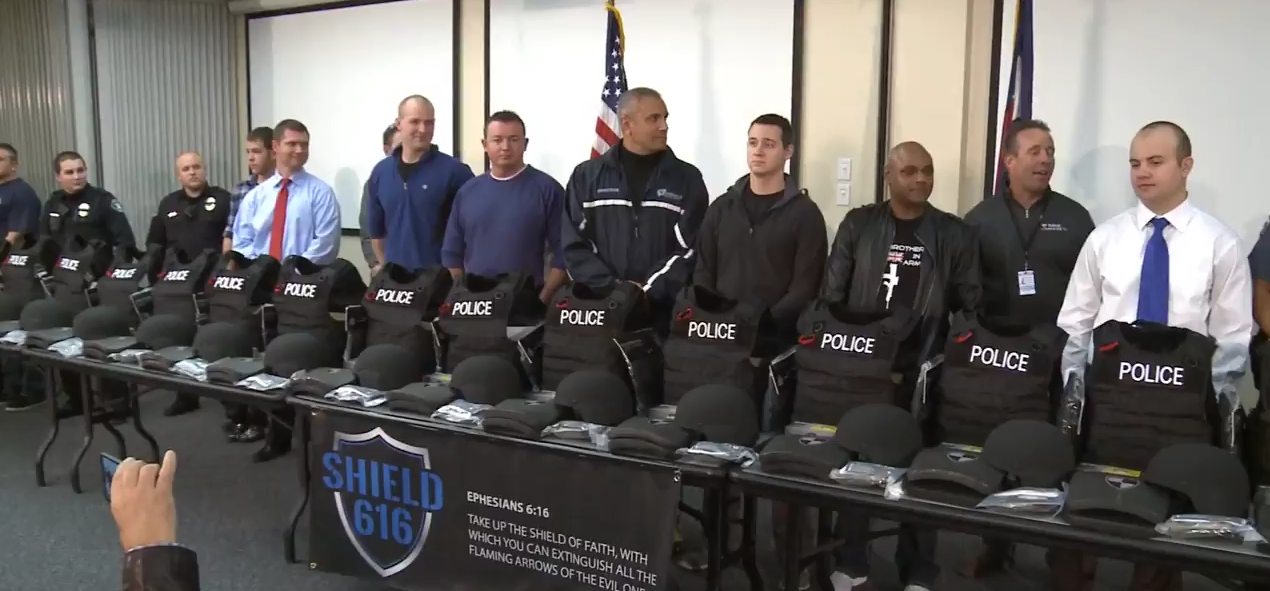 [vc_row][vc_column][vc_column_text]I woke up this morning with the news that the Colorado Springs Police Department is closer to outfitting their entire agency with, what should be, required equipment for every police officer.
Fifty-six more Colorado Springs officers have new gear to protect them in an active shooter or a civil disturbance situation which includes a tactical vest, a ballistic helmet, and a gunshot wound trauma kit.
Special tactical vests from Shield 616 were donated to the officers on Wednesday and I love what this non-profit is doing for our officers across the country.
Funds for the gear came from the Police Foundation of Colorado Springs and their goal, while working with Shield 616, is to make sure all CSPD officers have this gear by 2018.
I have been very vocal about the ban that President Obama not only prohibited agencies from acquiring surplus equipment such as helmets but also kept agencies from using one of the only funding sources they have at this time to buy the very equipment that CSPD just obtained, Federal Grants.  This has not yet been reversed and it should be immediately.
The issue was politicized and there is no business for politics when it comes to officer safety.  I applaud CSPD for thinking "outside the box" and stopping at nothing to obtain, what should be basic equipment for every police officer in America.[/vc_column_text][/vc_column][/vc_row][vc_row][vc_column][vc_video link="https://youtu.be/D17Z_8I3PyY"][/vc_column][/vc_row]