The Uniform Was The Target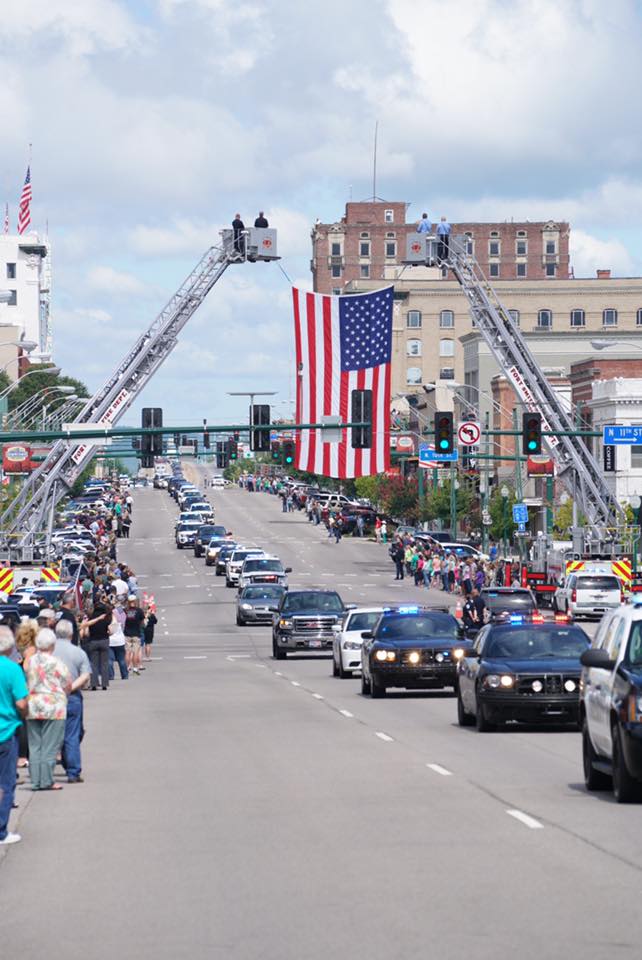 Photo Credit:  BN Focus Photography
"The uniform was the target."
Those were the words from San Antonio Police Chief William McManus on Monday after San Antonio Detective Benjamin Marconi was ambushed and murdered as he sat in his patrol car writing a citation.
[sc name="Article Mobile Ad" ]
It is this truth and these words that we, as a society, have to accept and when we accept that our finest are being purposely targeted, we can then empower each and every police department to do whatever it takes to keep their men and women behind the badge as safe as possible.
I said that society must embrace it.  We, as a police officers, have known this for sometime.  We come to the profession knowing that and we leave our families each day knowing it.
The problem, as I see it, is that many Americans do not acknowledge it and do not keep that in mind when they encounter law enforcement.
Roddy White is a former NFL player and got plenty of press coverage when he complained that a police officer placed his hand on his gun during a traffic stop.
A local activist asked for my resignation when I had the audacity to discuss a "War Against The Police" following the ambush killings in Dallas and Baton Rouge this summer.
Others complain that we focus our training on the survival mindset and that simply is not needed.
If any of those suggestions don't insult you after the last 24 hours, when 4 cops were shot across our land, for no other reason than they were wearing a uniform, then I'm not sure what to say.
And before I get the proverbial, "logging is more dangerous than being a cop", ask yourself when was the last time someone was assassinated simply because they were cutting wood?
Let's stop being silly and get to the truth.
Being in law enforcement is highly dangerous because of the unknown.  No one writes "cop killer" on their forehead and there is no "stereotypical" cop killer so because of that unknown, our police need some grace from the very ones they are sworn to protect.
The vast majority of the citizens that we encounter are good, hard working people.  They support law enforcement and they understand what law enforcement faces on a daily basis but when our police encounter a violent criminal that intends to do them harm, we must train and give our police all of the tools necessary to go home after that encounter.
Training to survive is not exclusive to treating our citizens with dignity and respect.  Call it the "guardian" mindset or whatever you like but we owe that to our law abiding citizens that do not mean any harm to us.
I would also ask that those law abiding citizens to understand the pressures and stress that our officers face today and give them grace when all they are trying to do is to take precautions.  To you, that may seem rude but any good officer should be more than happy to explain their actions.
You just have to ask and most seasoned cops will explain before you get around to asking.
There were four cops shot yesterday just because they wore a uniform.  Some of you may have seen that on the news this morning and none of you will see it tonight.  It won't be news anymore and that is part of the problem.  This has become too common and for the sake of our country, it is time to take a stand against it.
We can begin by simply trying to understand what our men and women behind the badge face each day and instead of being part of the problem, be part of the understanding.
We need you just as much as you need us.