The 'Guardian' Mindset On Display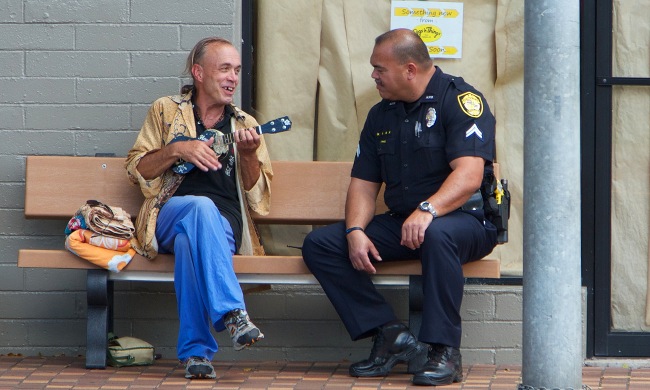 I love the approach to policing that Boston Police Commissioner William B. Evans is pushing for.  According to a report in the Boston Globe, he has directed his officers to act as "guardians," not "warriors" and he is citing a 10% drop in the citywide arrests as the success behind the program.
Officers Michael Sullivan and Jeff Driscoll are examples of the idea and when they go out on their beat they take senior crisis clinician Ben Linsky with them to  seek out the most vulnerable citizens: the drug-addicted, the homeless, and the mentally ill. It is designed to help, not arrest; to show empathy not strength. It is a great concept that I have personally been involved with in my agency and one that everyone reading this should strive for but we should always keep things in perspective.
There will be times when violent criminals prey on those less fortunate and there will be times our law enforcement officers will have to run towards the gunfire either meant for them or an innocent citizen and when those times arise, we better be prepared.
In regards to this Boston initiative, it is impressive but I would caution the leaders to claim success in regards to fewer arrests.  It is far too soon for that and there is ample evidence to suggest that with the fewer police officers on the streets combined with less proactive policing, that arrests are down in many cities and many are not doing what Boston is doing.  As Heather Mac Donald has been pointing out, "de-policing" is a real issue in our major cities and as law enforcement leaders, we need to ensure that our police officers feel comfortable enforcing the law.  Laws are there to help our citizens to not be victims and we must keep that in the front of our mind.
I want to thank Boston Police Commissioner William B. Evans for leading this front and it is my hope that many follow him.
Read More
// //