Radical Islamic Terrorism: The Spin Is Coming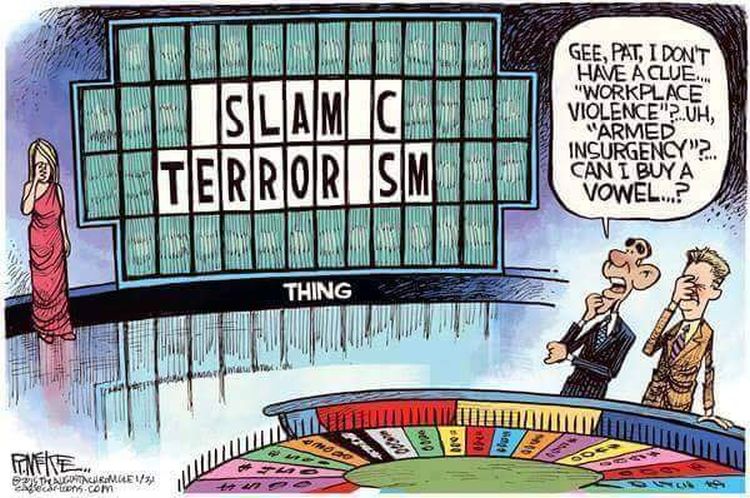 It is a sad state of affairs when you hear about a mass shooting in a gay nightclub, during Ramadan with an Afghani shooter confirmed to be a Muslim and you think to yourself, "Will the White House Actually Admit To Us What This Is"
I can hear it now.  
"Isolated Incident"
"Deranged Individual"
"This is not a reflection on a peaceful religion"
"This act of violence is because of the Trump rhetoric"
This is why we need gun control"
And I'm sure you can add your own.  By tonight we will have figured out what "spin" we are given and that is why our country is an easy target.
That has to change.
This is a Terrorist Attack on Americans, on American Soil.  It's that simple.  You don't hear about a shooter in a Tel Aviv Market described as an "isolated incident."  We would laugh at that assertion but that is exactly what certain pundits will try to tell us here in America.
Our politicians must change.  Our media must change and law enforcement must change.
A change of mindset, purpose and training is the only actions that can prevent the United States from suffering these so called "isolated incidents" on a weekly basis.