ILEETA 2017: Rediscovering Your Passion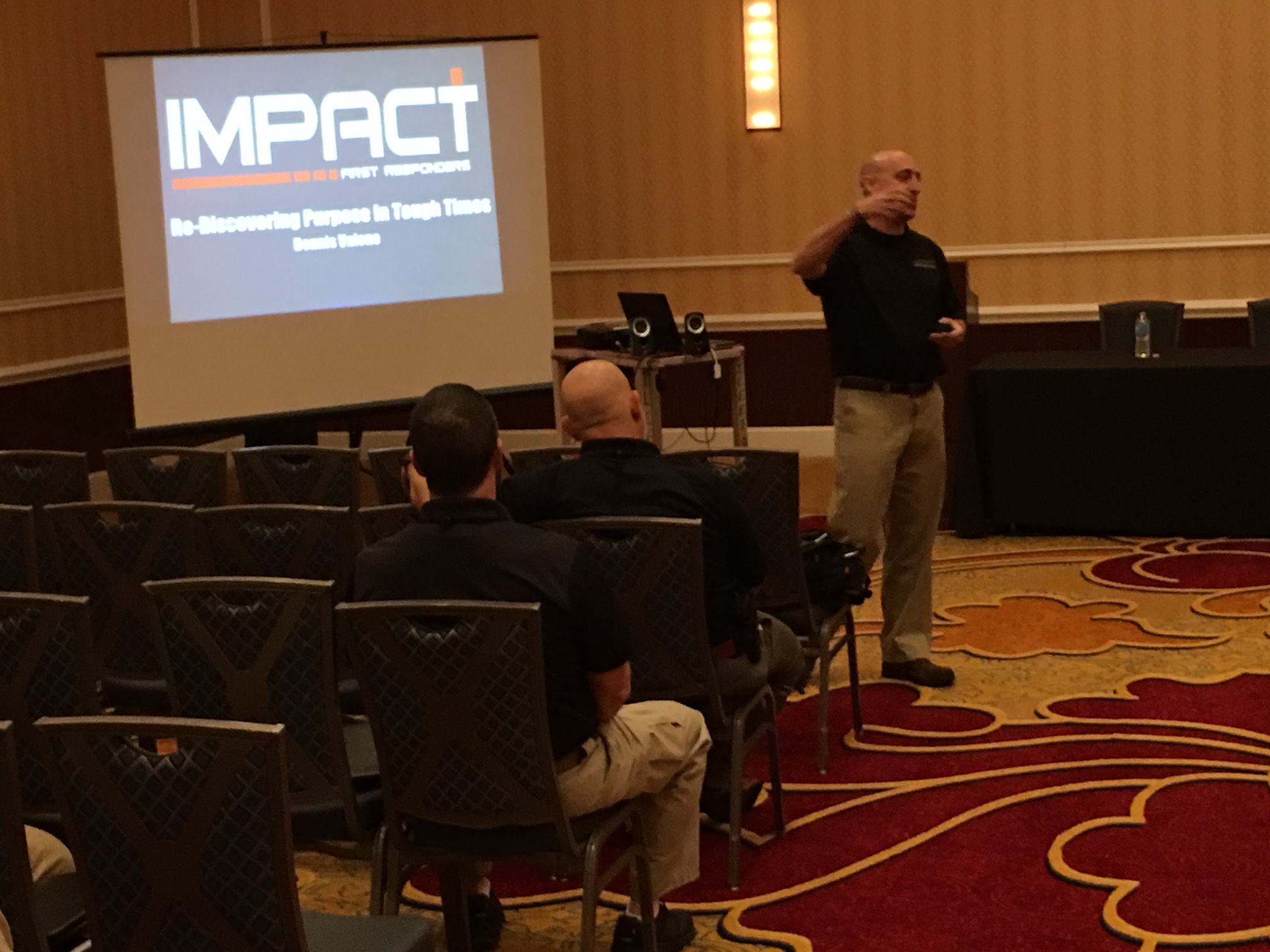 Day one of the ILEETA 2017 Conference did not disappoint.  It started with an inspiring opening ceremony and time was not wasted with a powerful class by Alpharetta (GA) Captain Dennis Valone with his new and dynamic seminar called "Impact:  Rediscovering Purpose and Passion in Tough Times."
Representing IMPACT First Responders, the class by Valone was both refreshing and impacting, Dennis reminded all of those in attendance why everyone went into law enforcement.  "This is a great, noble and honorable profession," Valone exclaimed after his introduction.
He warned those in attendance that "we get ground down with the external and internal pressures that sometimes comes with this profession," but as Valone continued to state, law enforcement does not have to be defined by the negative aspects of the job but each hero behind the badge must rise up.
Dennis challenged all in attendance to remember when they were proud about the profession and he spoke often of the importance of mentors within law enforcement and pointed to one of his very own, ILEETA Executive Deputy Director Brian Willis, who stood in the back of the class as Valone brought passion and energy to the room.
"I was in a bad place and Brian Willis came to Atlanta and spent two days with me," Valone told the audience.
"Will you do that for others?  Our profession must watch out for each other," he continued.
Dennis finished the 90 minute session by challenging those in the crowd to "be bold."
"We must develop strength in boldness" he said as he reminded the audience that boldness comes in many forms and one of those is one's faith.
Valone asked the audience to raise their hand if they had spiritual faith and everyone raised their hand in the air.
"Ninety-five percent of the police officers in every class I ask this of, raises their hands," Dennis told the crowd.
Captain Valone described the importance of faith in the profession and that the greatest job in the world still needs those behind the badge to boldly do the right thing in all instances.
Audience members huddled around Valone afterwards asking questions and obtaining resources and the thirst for the topic was obvious.
If this was the start of ILEETA, I simply can't imagine what the next few days will bring.  Check back often at Law Officer as we bring you additional reports from ILEETA 2017.
---
Impact First Responders will be sponsoring additional courses and you can find those here.