Entire Colorado Police Department Quits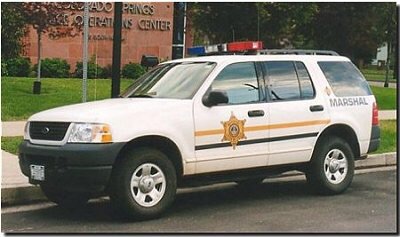 The town of Green Mountain Falls, Colorado no longer has any police. The chief announced his resignation on April 14th with the three other officers following his lead.
An anonymous source told KXRM the entire department quit over policy and unhappiness with the new mayor, who was sworn in just Tuesday night. As of Monday, their resignations went into effect, leaving the folks of Green Mountain Falls with no cops and a lot of questions.
KXRM went to the police station to see if anyone was there and what we could find out. Lights out and not a soul in sight.
A town meeting summary hanging in the post office states the acceptance of Chief Bradley and his staff's resignations, but other than that, the town is left wondering what happened.
Green Mountain Falls is home to nearly 700 people, but in the summer that number can go up to 1,200. With no local police, its only law enforcement presence is left up to El Paso County Sheriff's Office.
According to the sheriff's office, as of now they'll do their normal amount of patrolling unless there's a need for more.