Embattled New Haven Police Chief Resigns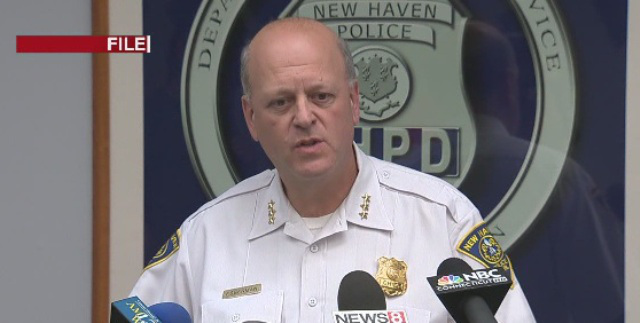 Embattled New Haven Police Chief Dean Esserman Tuesday resigned from his position as top cop, effective Sept. 2nd.
Esserman has been being away from the department for nearly six weeks, after he was placed on administrative leave following an incident during which he allegedly berated wait staff at a city eatery, then went on sick leave.
A harassment complaint was filed against him in July by a female employee.  His actions have been described as a "reign of terror" and the police union had recently had a vote of "no confidence" on him.
Esserman was the previous Chief in Stamford (CT) and then Providence (RI).
Esserman has been out on paid leave since July 26. His time away began with a mandatory 15-work-day paid administrative leave, after he allegedly berated wait staff at Archie Moore's restaurant on Willow Street. The earliest Esserman was allowed to return to work per an agreement with Harp was August 16. He went on sick leave instead.
The community continued to raise their concerns about the chief during his time away.
The police union said members didn't want him to return.
Local activists rallied on the first day of Esserman's sick leave, demanding that Harp fire the chief.