Cop Who Survived Hatchet Attack Gets NYPD's Medal of Honor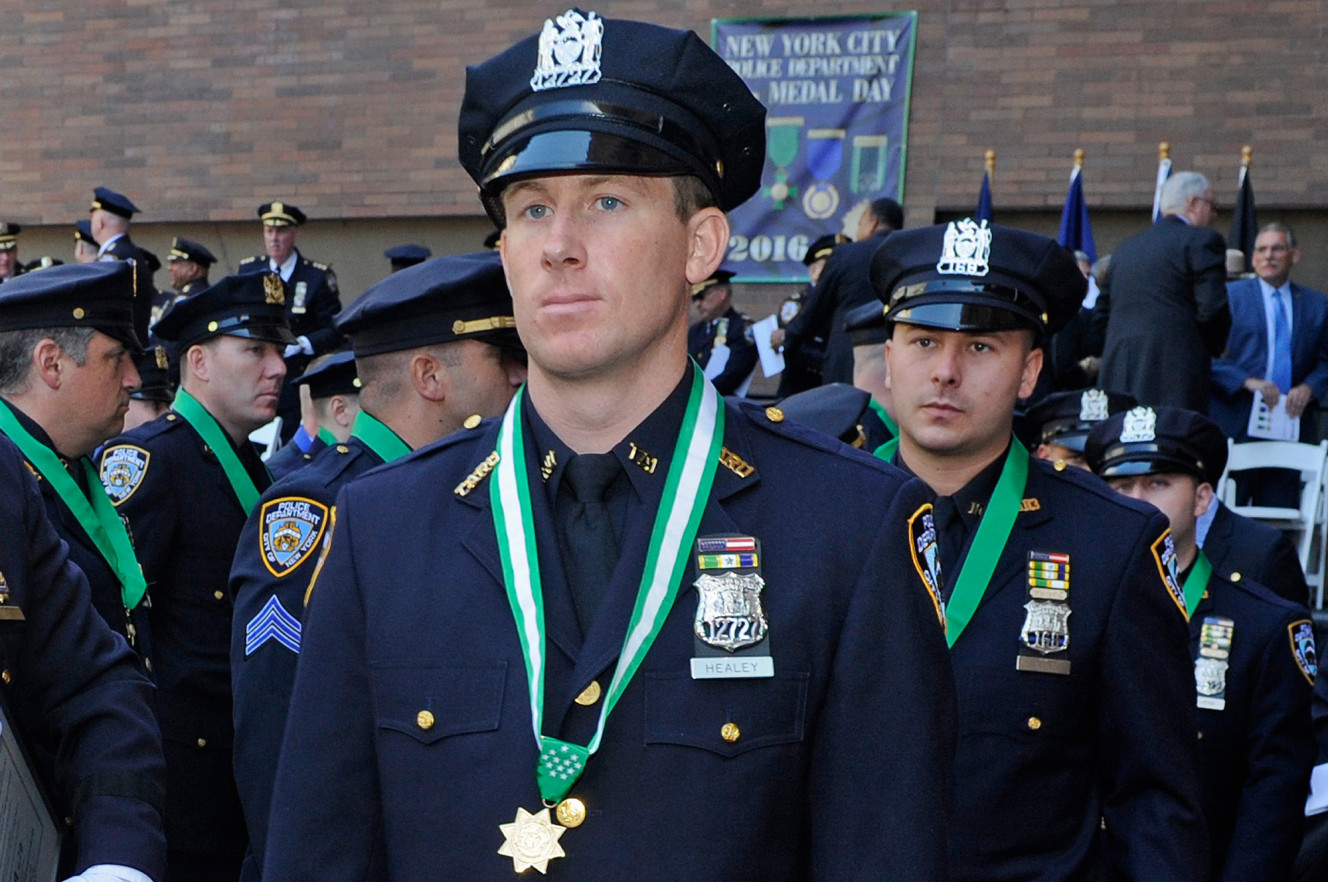 A cop who nearly died when a lone wolf terrorist split his skull open with a hatchet was awarded the NYPD's highest honor Tuesday.
Officer Kenneth Healey was presented with the Medal of Honor at the annual Medal Day ceremony outside police headquarters.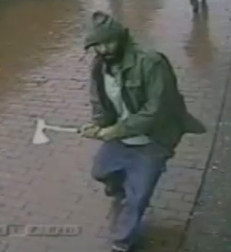 Three cops credited with shooting the madman dead and saving Healey's life by rushing the gravely wounded cop to the hospital in the back of a squad car were also recognized for their bravery.
Healey and his fellow officers — Taylor Kraft, Peter Rivera and Joseph Meeker — were on duty in Jamaica, Queens, in October 2014 when someone asked if they would pose for a picture.
Seconds later, Zale Thompson came running up and chopped at Meeker's arm before burring the small ax deep in Healey's skull.
Rivera and Kraft shot Thompson dead.
The cops radioed for an ambulance but ultimately decided to put the critically wounded cop in the back of their police car and drove him to Jamaica Hospital.
Investigators later determined that Thompson was a self-radicalized Muslim and the attack was terror-related.
"By his incredible will, Police Officer Healey survived," Mayor de Blasio said at the ceremony before presenting he and the other cops with their awards.
"This morning we salute his bravery with the NYPD's highest award, the Medal of Honor."