Sheriff Gets New Dog For Veteran Whose Puppy Was Shot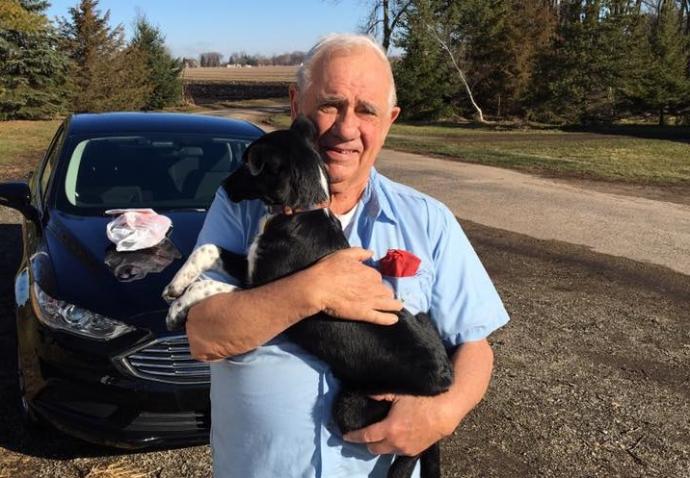 It's been weeks since a 78-year-old Rushford veteran's dog was shot and killed while out for a walk, and still Winnebago County (WI) Sheriff's Office investigators say they have no leads.
William Carpenter says that on the afternoon of March 7th he was walking in the area of 8775 Fox Lane. "Got about halfway home–I heard a shot," he told Action 2 News. "Come home and the dog didn't show up, so I went back right away and looked for it and found him lying dead–shot through the head with a high powered rifle."
But this weekend, something amazing happened for Carpenter: Winnebago County Sheriff John Matz delivered a new dog.
"You may recall a few weeks ago that Mr. Carpenter here suffered a devastating loss when his dog was shot and killed. While many people offered to replace his dog, Mr. Carpenter asked Sheriff Matz if he would help… After searching long and hard for just the right fit, the Sheriff picked up Lovebug last night from a rescue in southern Wisconsin. They got home late, so Lovebug spent the night at the Sheriff's house… But Lovebug was promptly delivered this morning to Mr. Carpenter," reads a post on the Winnebago County Sheriff's Office Facebook page.