Police Stop 'High Five Friday' After Parents Complain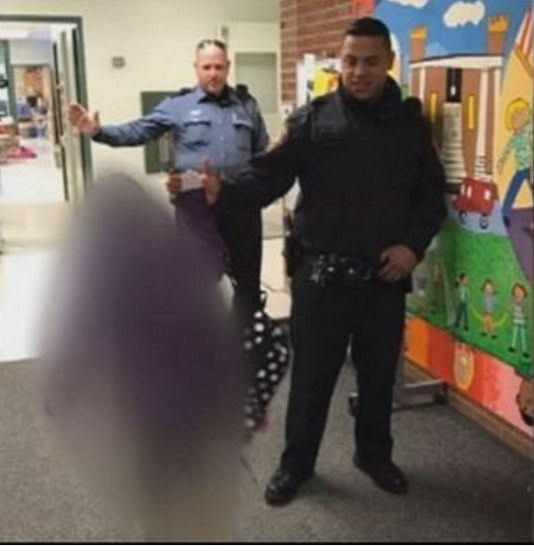 Students in Northampton (MA) used to begin Friday mornings with high fives and fist bumps from local police officers, but because of concerns from parents that program has been halted.
The "High Five Friday" program aimed to bring uniformed police officers to the city's elementary schools on Fridays to welcome students to school. The idea for the program began after a law enforcement conference in San Diego, in which High Five Fridays were promoted as a way for officers to engage with young people, WWLP reported.
[sc name="Article Mobile Ad" ]
Northampton police said they received a lot of support for the program from the public, but there were also numerous concerns.
During a school committee meeting, concerns were raised that not all children would feel comfortable with a police presence at the beginning of the school day. Others started to question the long-term impacts of the program and wondered if the program was valuable.
After the meeting, police were asked to pause the program, which they did.
Police attended a follow-up meeting with members of the public to discuss High Five Friday. About a dozen people attended, and concerns were shared that some of the students may respond negatively to a group of uniformed police officers at their school, specifically students of color, undocumented immigrants and children who may have had a negative experience with police previously.
Northampton police made the decision to end the program after that meeting.
In a Facebook post, Northampton police said it will continue to explore ways to connect more with young people and will still accept high fives and fist bumps from anyone who asks an officer on the street.
Editor In Chief Travis Yates has often discussed the false belief that "Community Policing" is only a law enforcement issue.
"I've spent my career reaching out to the community in various ways and in some communities there is very little or nothing at all the community itself does in return.  There are two words in "Community Policing" and it takes both of those words to make a meaningful impact."
Yates calls the Northhampton incident a "perfect example" of how law enforcement can go above and beyond within the community but if the community "does not play their part" it simply won't work.
"I applaud the Northhampton Police Department for their outreach and I am extremely disappointed that groups of citizens are not doing their part in bringing law enforcement and the community together," Yates said.
Yates continued,  "police department's are often called out for not doing enough but it is time that communities or segments of those communities be just as critiqued when it is just as much their job to make the wonderful concept of "Community Policing" work in our country."