Police Officers Mow Lawn Of Elderly Woman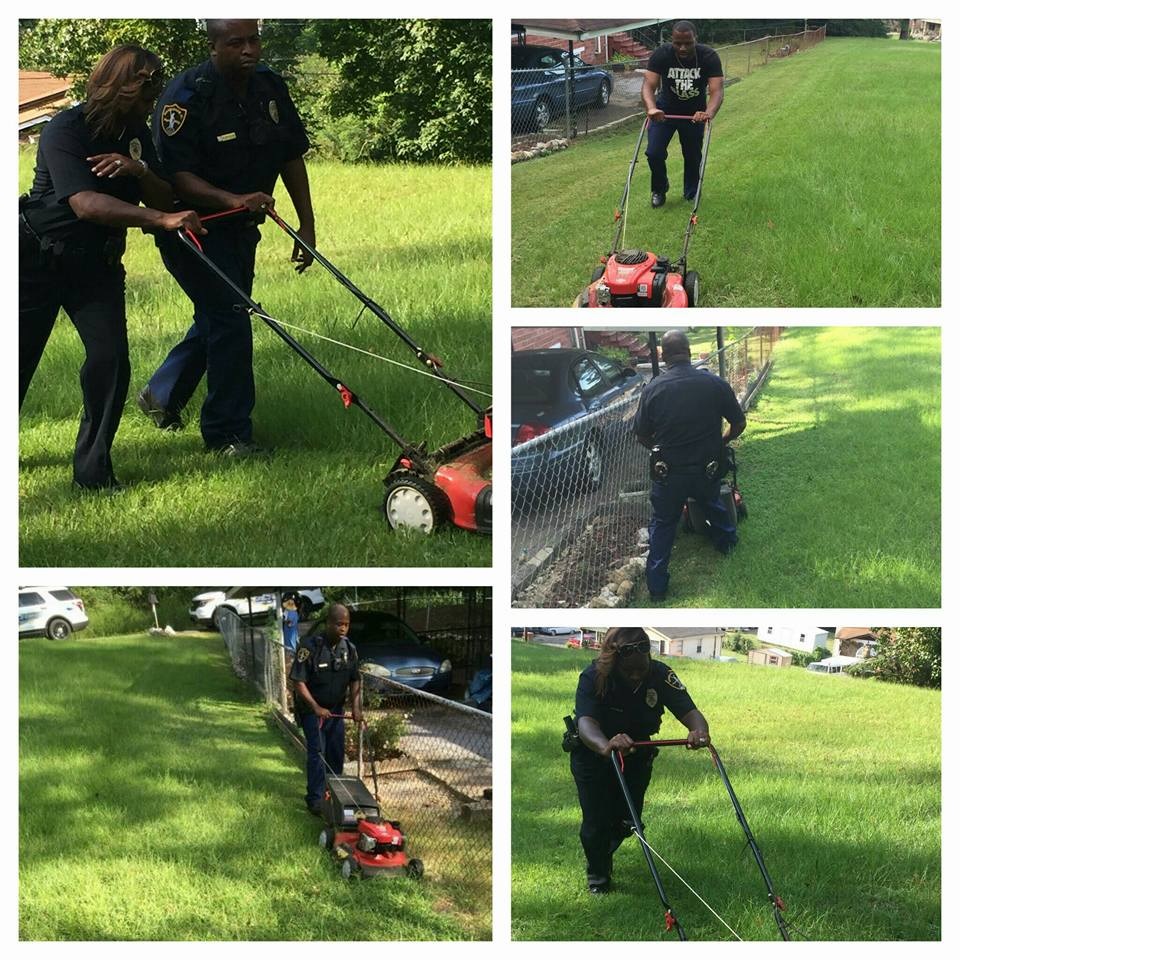 On a weekend designed to honor America's working men and women, three police officers did something extra while on the job for a person they serve.
Birmingham, Alabama police officers Erik Henderson, Robert Lewis and Ivy Nicole Jackson were on duty Sunday in the city's North precinct when they saw an older woman mowing her yard in the heat.
The three officers jumped into action, and took turns mowing the yard for the woman.
It took the officers about two hours to mow the yard using the unidentified woman's push mower.