Police Officers Are Grieving After Their Beloved Squirrel Was Found Dead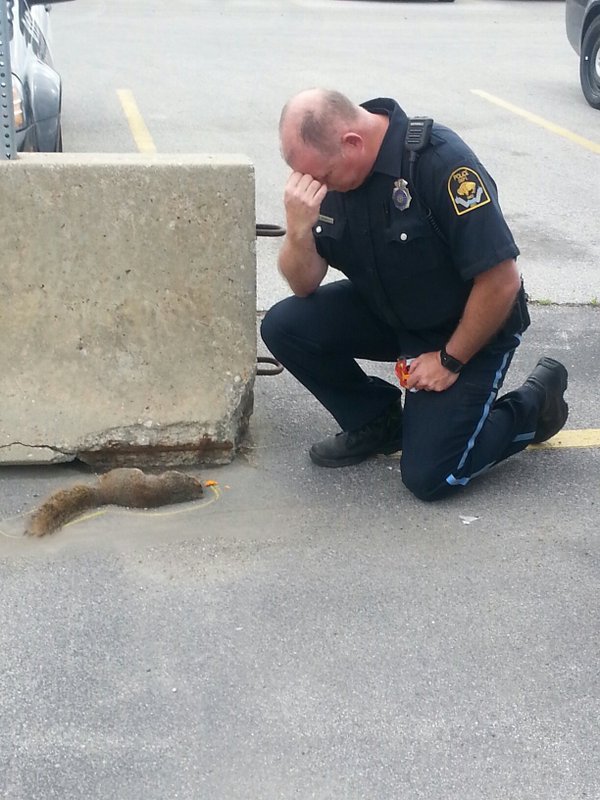 The Omaha Police Department on Tuesday announced the tragic news that their beloved pet rodent with its own Twitter handle, OPDSquirrel, was found dead in the parking lot.
OPDSquirrel — a frequent visitor to the Omaha PD — loved "granola bars, buffalo flavored sunflower seeds, and traffic cops" according to its Twitter bio.
Officer Mike Bossman, who tweeted about the sad news, added that the department was not investigating OPDSquirrel's death.
OPDSquirrel was instrumental in "fostering positive Police/Squirrel relations since 2016," according to its bio.
OPDSquirrel's sudden death sent ripples across the community and the police force. Bossman, who had just fed the creature that morning, tweeted, "Life is short!"