Police Officer Surprises Single Mother With New Car After Hers Was Totaled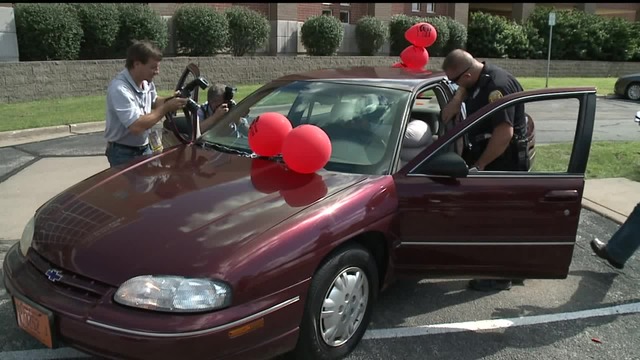 An Illinois woman didn't know how she was going to get around after her car was totaled, but a local police officer wasn't going to leave her stranded. A car accident left Danielle Robinson without a way to get to work or to get her kids around town.
Officer Patrick Moody of the Moline Police Department reached out to a friend, who owns a car dealership and worked out a deal to cover the costs for a 2000 Chevy Lumina, which he surprised the single mom with.