Police Officer Fulfills Woman's Dying Wish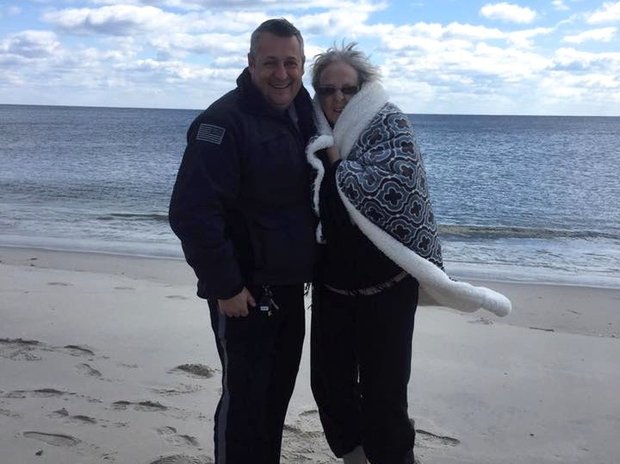 A New Jersey police officer recently helped a stranger with terminal cancer fulfill her wish of seeing the Jersey Shore one more time before she dies.
Burlington City resident Patricia Kelly – who is in hospice care with a terminal diagnosis of acute leukemia – recently told her family that she would like to "go to the shore" one last time before she dies.
Knowing that the 78-year-old Kelly would not be able to get onto the beach by herself, a family member reached out to the Ship Bottom Police Department for help.
NJ.com reports that on Saturday, Ship Bottom Patrolman Ronald Holloway drove Kelly to the water's edge where she enjoyed a moment with granddaughters looking out at the water, a group hug with family and friends, and a prayer circle that Holloway took part in.
The generosity of the Ship Bottom Police Department and Patrolman Holloway touched Kelly's family members, who shared the story social media.