Police Officer Enjoys 'Best Dinner Date Ever'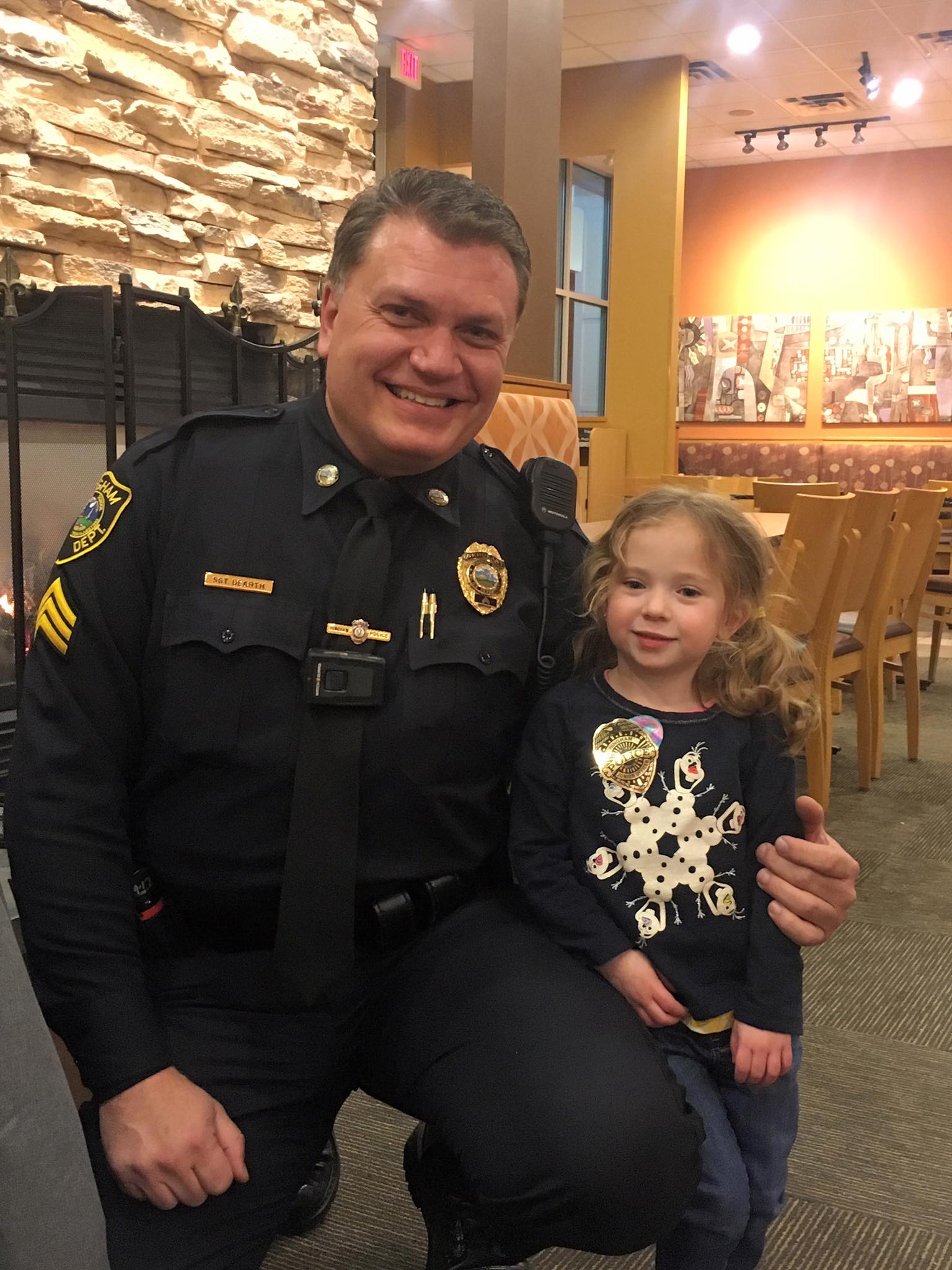 [vc_row][vc_column][vc_column_text]A police officer said he had, "the best dinner date of his life" after a little girl joined him for dinner at a Panera Bread in Massachusetts.
Hingham Sergeant Steve Dearth was eating alone when four-year-old Lillian asked if she could eat dinner with him.
A video posted by the department shows the two having a good time, chatting and enjoying their meals together.
He gave Lillian a Junior Police Officer sticker and this could be the start of a budding friendship. Lillian asked if the sergeant was available for a play date "in a few days."[/vc_column_text][/vc_column][/vc_row][vc_row][vc_column][vc_video link="https://youtu.be/3GGEl7w0iPs"][/vc_column][/vc_row]