When you think of the word "hero" you don't always think of a 56 year old woman listening to gospel music but that is exactly what a hero looked like Sunday morning in Baton Rouge (LA).
Vickie Williams-Tillman was on her way to Sam's Club and Walmart early Sunday morning when she noticed a police officer struggling with a man on the side of Harry Drive.
She rolled down her window to ask if the officer needed help, but she couldn't hear him respond. She did, however, lock eyes with him.
"I could see in his eyes he needed help," said Williams-Tillman. "You don't have time to think about it … I did what God needed me to do" Williams-Tillman told The Advocate.
And what she did will go down in folk lore for many years to come.  Williams-Tillman got out of her car and jumped on the suspect's back until more police arrived.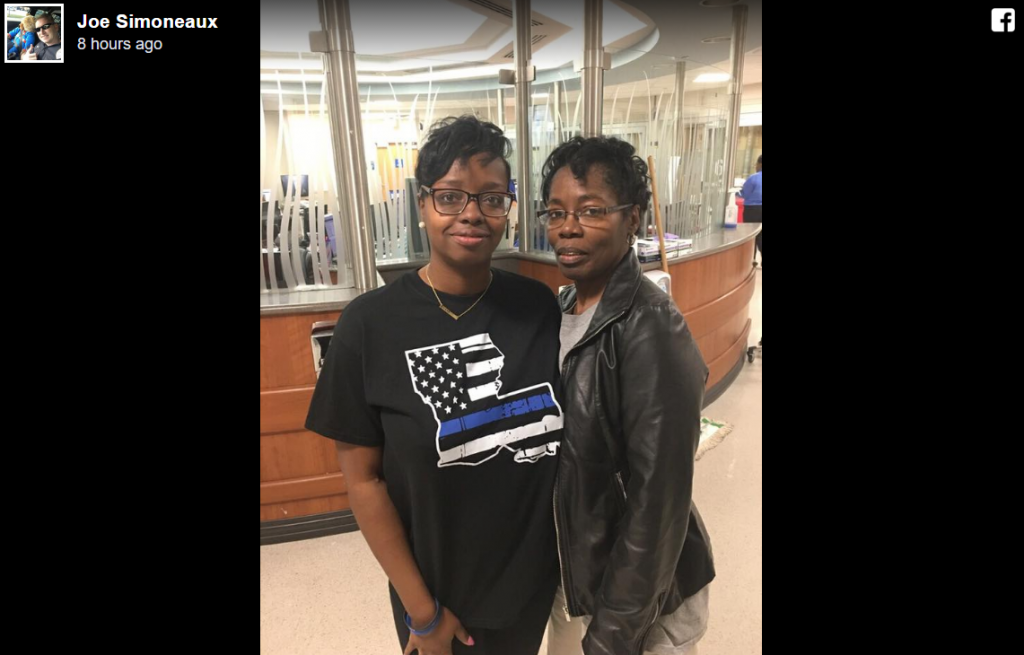 "It was something that went through my soul," she said. "You don't think about the risk."
Welcome to "Hero Status" mam.  It is a word that is all too often used lightly but everyone should know that when it comes to Ms. Vickie Williams-Tillman, there will never be a doubt.
Baton Rouge Police spokesman Sgt. L'Jean McKneely. said that the 44-year-old officer, whose name has not been released, had found the man asleep in his vehicle just before 8 a.m.  The man, 28-year-old Thomas Bennett, exited from his vehicle, he became aggressive and at one point used the officer's baton to strike the officer in the head multiple times.
The suspect also grabbed the officer's flashlight and radio, and attempted to take the gun from the officer's holster.
There is no question that without the quick action of this hero, tragedy could have visited Baton Rouge today.  Williams-Tillman made sure that the "thin blue line" stayed safe in her community this morning.
A second police officer arrived and with the help of a Taser, the suspect was detained and arrested.
Bennett was booked into Parish Prison Sunday afternoon on counts of aggravated battery, disarming a police officer, battery on a police officer, resisting an officer with violence, possession of cocaine and possession of drug paraphernalia.
The officer suffered injuries to his head and Williams-Tillman hurt her wrist.
The officer said that a lot of drivers had driven by and not stopped to help him.
On behalf of Law Officer, the Baton Rouge Police Department and every law enforcement officer in the country, we thank and honor Vickie Williams-Tillman.
She is an inspiration that we can use in this difficult time in our country.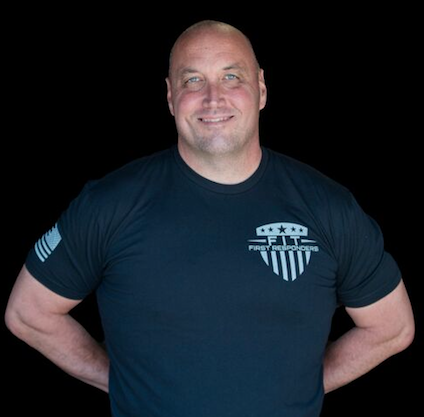 Travis Yates is a writer and editor at Law Officer. An ILEETA Trainer of the Year, his Seminars in Risk Management & Officer Safety have been taught across the United States & Canada. Major Yates is a current Doctoral Student in Strategic Leadership and is a graduate of the FBI National Academy. He is the Director of Training for Law Officer  (www.lawofficer.com) and the Founder of the Courageous Leadership Institute (www.courageousleader.org), providing leadership consulting and training to law enforcement around the world.