California Police Agency Educates Community On Police Use Of Force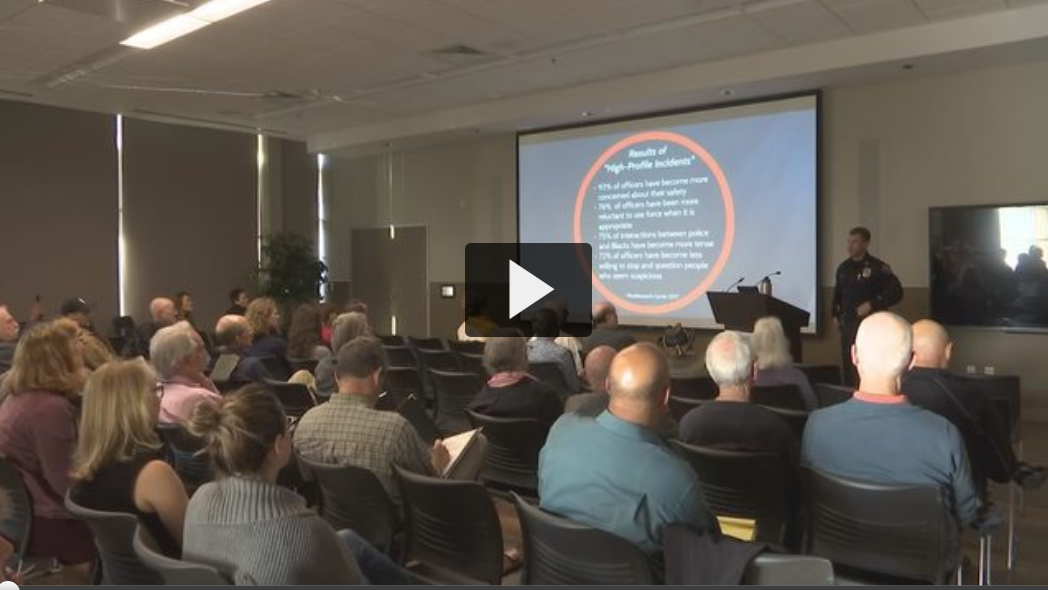 San Luis Obispo (CA) residents got an up close and personal explanation about police use of force in their community as part of the city's new Police Education and Community Engagement Program or PEACE.
Police Officers demonstrated and explained the split-second decisions they must make in the line of duty and what they consider to be "reasonable" use of force.
The presentation included police dashcam video of a recent encounter with a man armed with a knife.
In the police video, the suspect is seen ignoring commands to drop and the knife and continues to walk toward the first officer on scene who has his gun drawn and is prepared to open fire.
The officer is then seen kicking the suspect in the midsection which causes the man to stumble backward as other officers arrive on scene.
The suspect then falls to the ground and is taken into custody without a single shot being fired.
This was one example residents were given of the slit-second decisions police officers are confronted with at any moment.
Other examples of including handcuffing a suspect believed to be carrying weapons and what officers do when an armed suspect decides to rush at them suddenly.
"It helps the community understand where the police are coming from and it helps us work together", added local resident and Cuesta College student Desiree Kennedy.
San Luis Obispo Police also plan to launch the PACT program, or Police and Community Together, which will partner officers with members of the community to further their understanding of police work.