Association Tells Neighborhood To Remove Law Enforcement Flags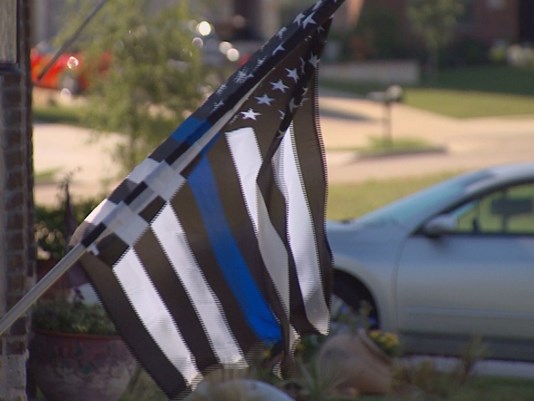 They are silent statements of support.
Outside some homes in the north Fort Worth neighborhood of Seventeen Lakes, flags fly to honor law enforcement.
Dave Bucklin says he's flown one on and off since February. But the flapping flags up and down these streets now appear to have created a flap.
According to Homeowner's Association guidelines provided to News 8 by neighbors, the HOA only allows three types of flags to be flown: the Texas flag, military flags and an American flag.
This spring, neighbors say more people started flying the "back the blue" flag in honor of injured Fort Worth officer Matt Pearce.
And they say the HOA noticed.
"We had one neighbor get cited in the neighborhood," Bucklin says.
Marvin Faulkenburry was that neighbor.
"I got a letter of non-compliance," Faulkenburry says.
"I was given 30 days to get it down or face $100 a day fine until I did take it down."
Others say they received citations, too. Faulkenburry complied, and put a traditional American flag up instead– simply because he didn't want to pay the fine.
Permission to fly the flag was asked for and denied.