Chief Fires Officer For Responding To Murder Scene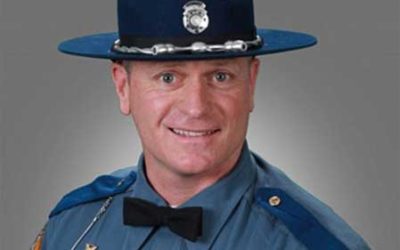 A Brier (Washington) police officer says he was fired for responding to a shooting that left three teenagers dead and a fourth seriously injured. He says the city's police chief told him he shouldn't have left Brier unprotected to answer another city's call for help.
Brier has a population of a little over 6,000 people, the Police Department is small enough to share a building with City Hall.
Former Officer Dan Anderson says it's unusual to respond to more than one call during a 10-hour shift, so he doesn't understand why coming to the aid of a neighboring department is cause for termination.  He was one of the first officers to arrive at the scene and entered in order to render aid.
After retiring from the patrol last December, Anderson took an overnight patrol position with Brier Police Department. Eight months later — and essentially in the middle of the night — he was fired.
"Chief (Mike) Catlett came in at about 4:30 in the morning on Monday morning in the last hour of my shift and told me it wasn't working out and he let me go," Anderson said.
Anderson said Chief Mike Catlett gave him a formal letter, but it doesn't offer an explanation.
"When I asked him why he said it was because I left the city of Brier unprotected to respond to the Mukilteo shooting," Anderson explained to us.
We say good luck Chief.  You had a 25 year veteran of the State Police that was no doubt highly trained and qualified.  We doubt anyone with half a sense, would ever work for you.  In the end, your city loses.