Annapolis Police Chief Fired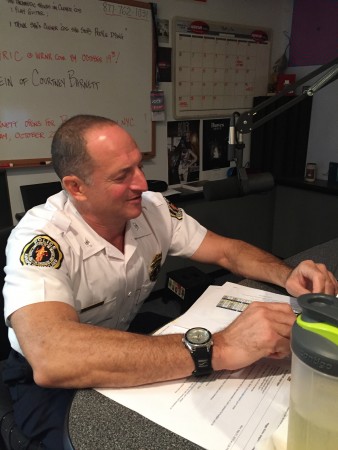 Annapolis (MD) police Chief Michael Pristoop has been fired.
Pristoop was fired after nearly nine years on the job. His dismissal comes as Annapolis is coming off its deadliest year on record with 10 homicides in 2016, and 12 over the past 12 months. Annapolis Police said Major Scott Baker has been appointed acting chief.
[sc name="Article Mobile Ad" ]
"Combating crime in Annapolis remains a priority of my administration and I am grateful for Chief Pristoop's dedication to our citizens and his commitment to protecting our city for nearly nine years," Annapolis Mayor Michael Pantelides said in a statement. "This change is not about the person, but rather about creating a new direction for policing and enforcement efforts, while generating new initiatives in our police department."
Annapolis police officials have blamed the country's burgeoning opioid trade for the bulk of the city's crime spike.
In 2015, Chief Pristoop was named as the President of the Maryland Chiefs of Police Association.